Want to add a furry friend to your family and give back to the Alsip-Crestwood community at the same time? Perhaps it's time to adopt a pet! Amid the COVID-19 pandemic, many shelters are still working to fulfill adoptions.
For those looking to adopt, a great place to begin the search for a lovable new fur child is at Kitties For Keeps Rescue, where Harmony the cat is waiting patiently, or another local animal shelter. If you aren't sure if you have time to take care of a pet year round, many shelters also offer opportunities to foster pets until they are placed.
If you need some help in your search, Patch and Petfinder have you covered. We create a list each week of all the pets recently put up for adoption in your area. Whether you're a dog person, or if cats are more your thing, there are several great options available. Click on any listing for more information, or to start the adoption process.
Editor's note: This list was automatically generated using data compiled by Petfinder. Please report any errors or other feedback to [email protected]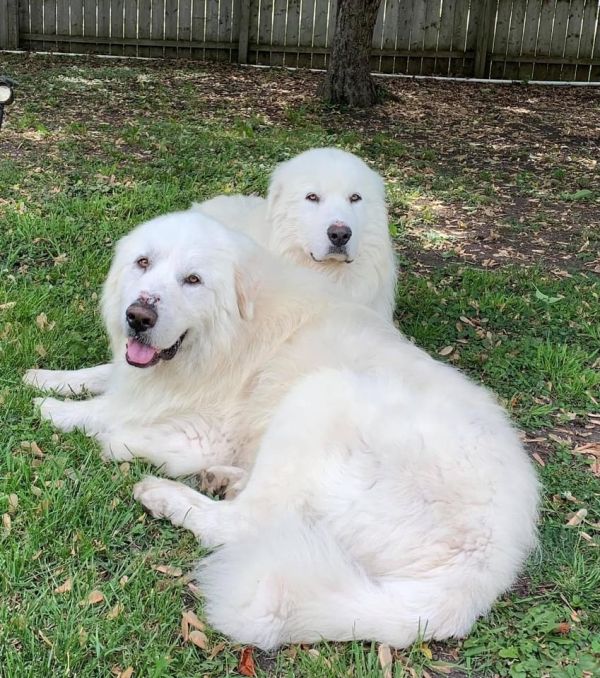 Name: Wesley & Bud (BONDED PAIR)
Species: Dog
Location: Half Way Home Animal Rescue, Orland Park, IL
Age, Size, Sex, Breed: Adult, Extra Large, Male, Great Pyrenees
Good With: Dogs
Description: "Please email [email protected] for questions or to see our rules and to download the Required Application www.hwhanimalrescue.com Wesley and Bud…" Learn more
---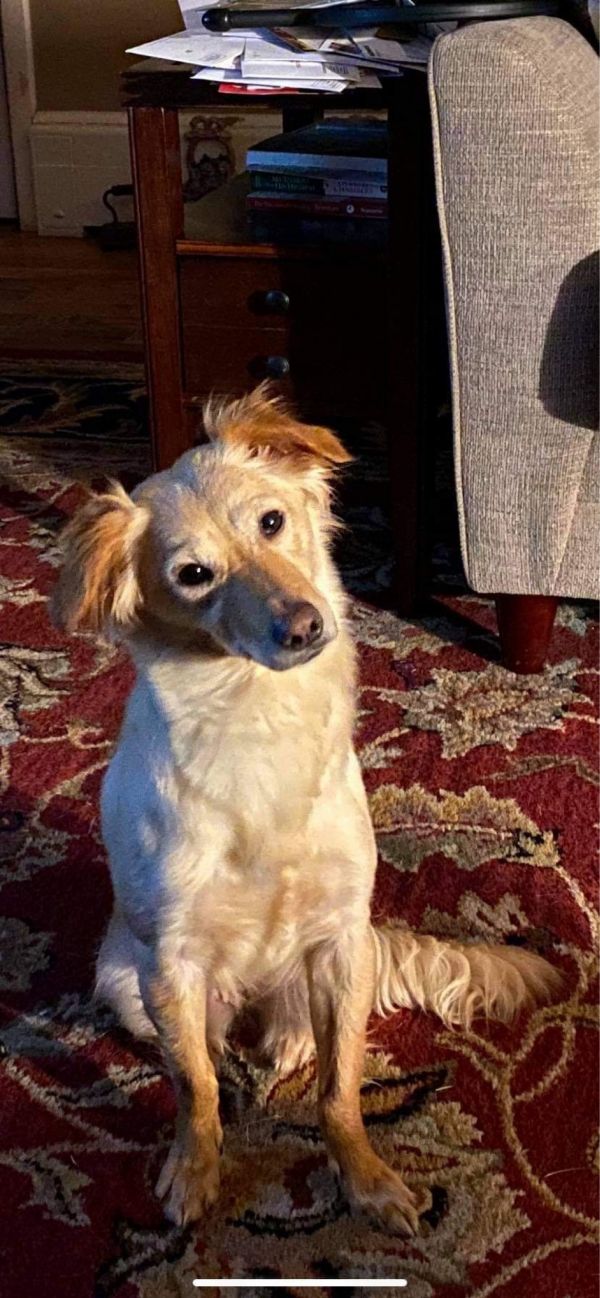 Name: Tink
Species: Dog
Location: Half Way Home Animal Rescue, Orland Park, IL
Age, Size, Sex, Breed: Adult, Small, Female, Spaniel Shetland Sheepdog / Sheltie Mix
Good With: Dogs
Description: "Please email [email protected] for questions or to see our rules and to download the Required Application www.hwhanimalrescue.com Meet Tink! She…" Learn more
---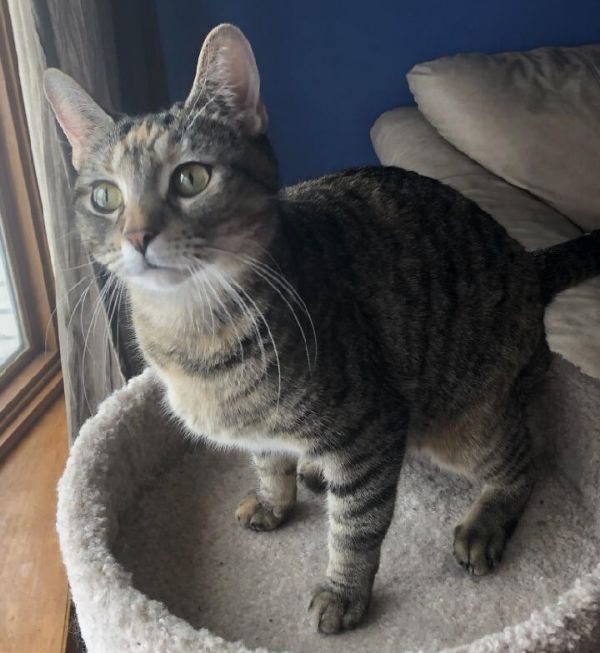 Name: HARMONY
Species: Cat
Location: Kitties For Keeps Rescue, Oak Lawn, IL
Age, Size, Sex, Breed: Adult, Medium, Female, Domestic Short Hair
Good With: Cats
Description: "Meet Harmony. Harmony can be seen at Pet Supplies Plus – 3205 W. 115th Street, Merrionette Park, Illinois Harmony is…" Learn more
---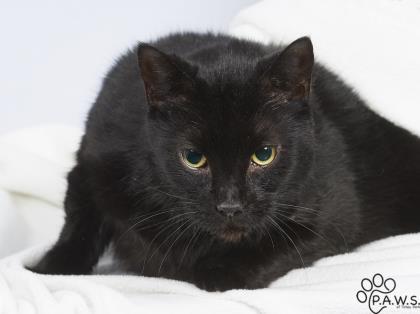 Name: Charlie
Species: Cat
Location: P Dot Aw Dot S Peoples Animal Welfare Society, 8301 West 191st Street, Tinley Park, IL
Age, Size, Sex, Breed: Senior, Large, Male, Domestic Short Hair
Description: "Charlie is just the sweetest boy who can't catch a break. He has been back and forth to the shelter…" Learn more
---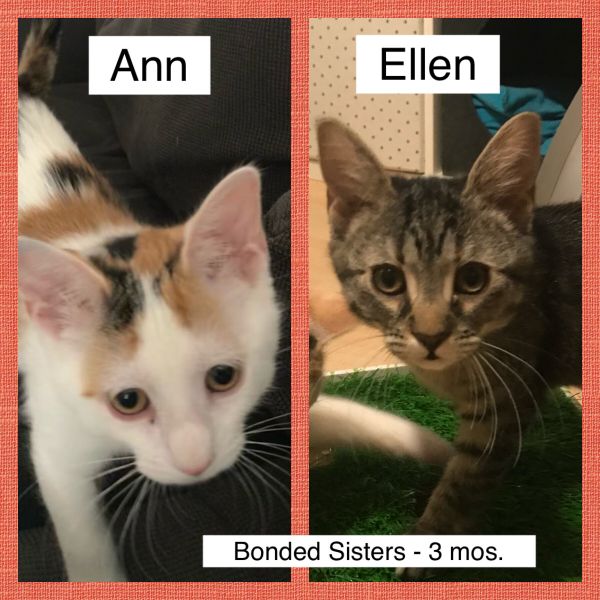 Name: Ann & Ellen
Species: Cat
Location: Naws Humane Society, 9981 W. 190th St., Suite A, Mokena, IL
Age, Size, Sex, Breed: Baby, Medium, Female, Domestic Short Hair
Description: "Introducing Ann and Ellen! They are a darling bonded pair of sisters that were rescued from a local animal control…." Learn more
---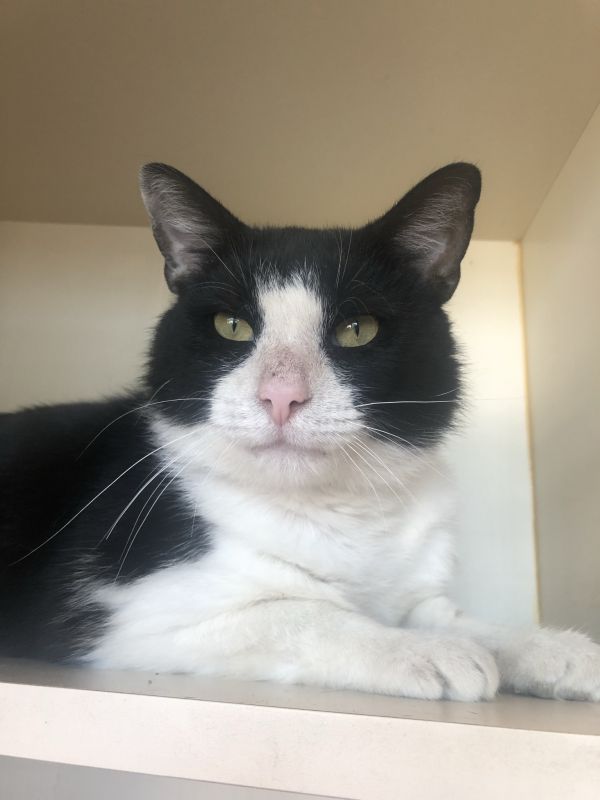 Name: Clarke
Species: Cat
Location: Naws Humane Society, 9981 W. 190th St., Suite A, Mokena, IL
Age, Size, Sex, Breed: Adult, Medium, Male, Domestic Short Hair
Description: "This wonderful boy is Clarke! He is an amazing example of why we do what we do and why rescue…" Learn more
---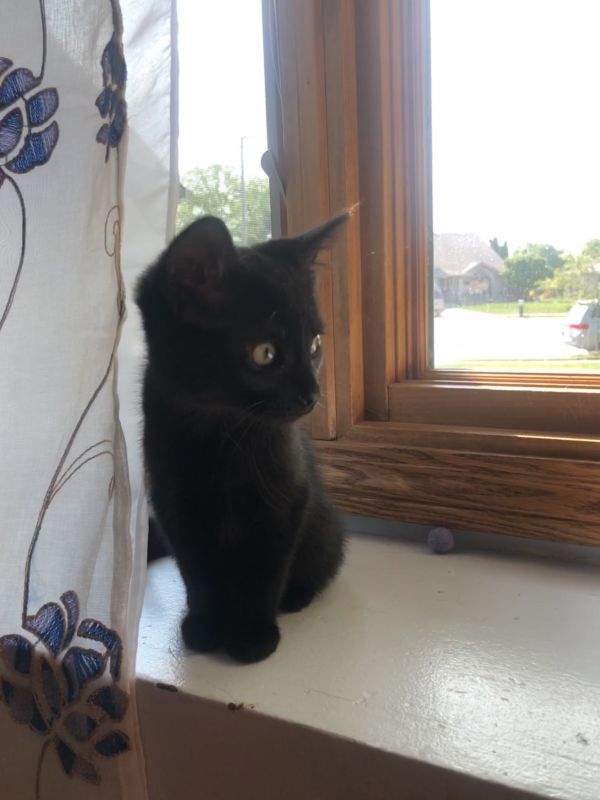 Name: Venus
Species: Cat
Location: Naws Humane Society, 9981 W. 190th St., Suite A, Mokena, IL
Age, Size, Sex, Breed: Baby, Medium, Female, Domestic Short Hair
Description: "Introducing Venus! She was born in one of our wonderful foster homes and has been lovingly cared for and socialized…" Learn more
---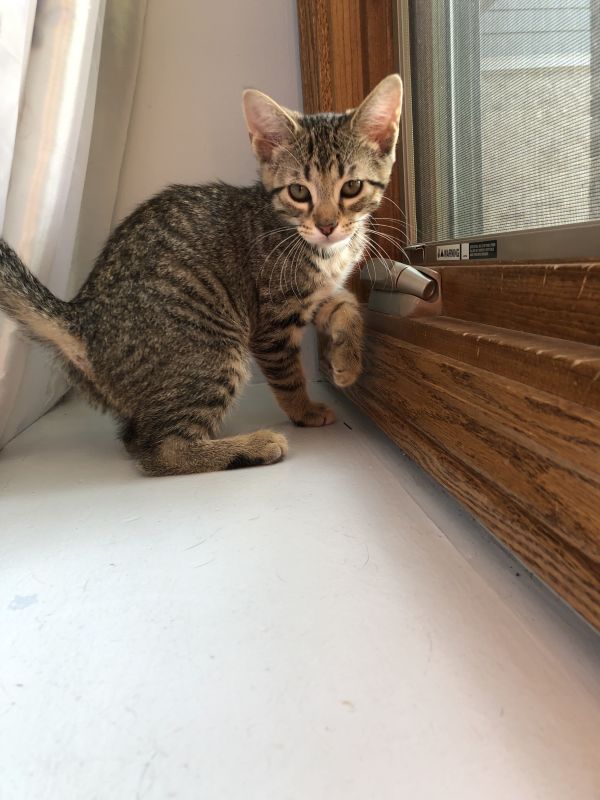 Name: Apollo
Species: Cat
Location: Naws Humane Society, 9981 W. 190th St., Suite A, Mokena, IL
Age, Size, Sex, Breed: Baby, Medium, Male, Domestic Short Hair
Description: "Meet Apollo! He is a handsome and lovable little male kitten that is looking for a loving home. Apollo was…" Learn more
---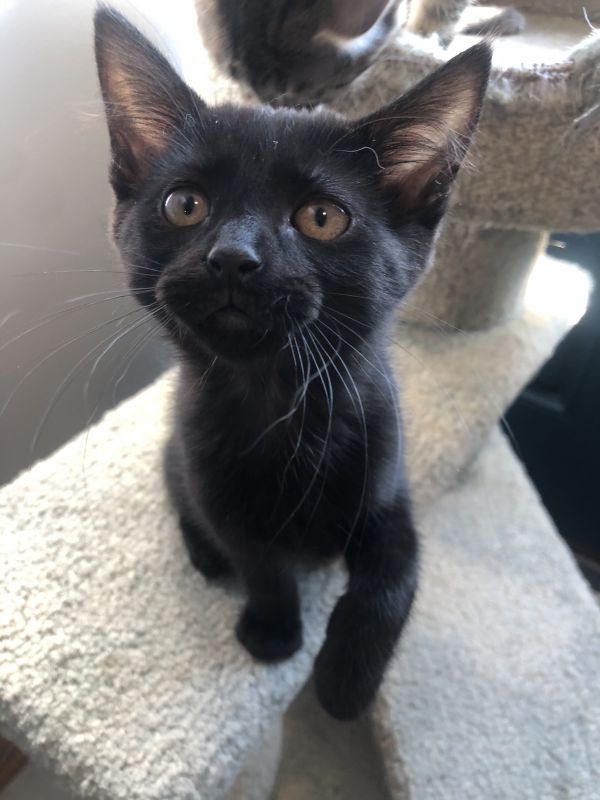 Name: Zeta
Species: Cat
Location: Naws Humane Society, 9981 W. 190th St., Suite A, Mokena, IL
Age, Size, Sex, Breed: Baby, Medium, Female, Domestic Short Hair
Description: "Introducing Zeta! She was born in one of our wonderful foster homes and has been lovingly cared for and socialized…" Learn more
---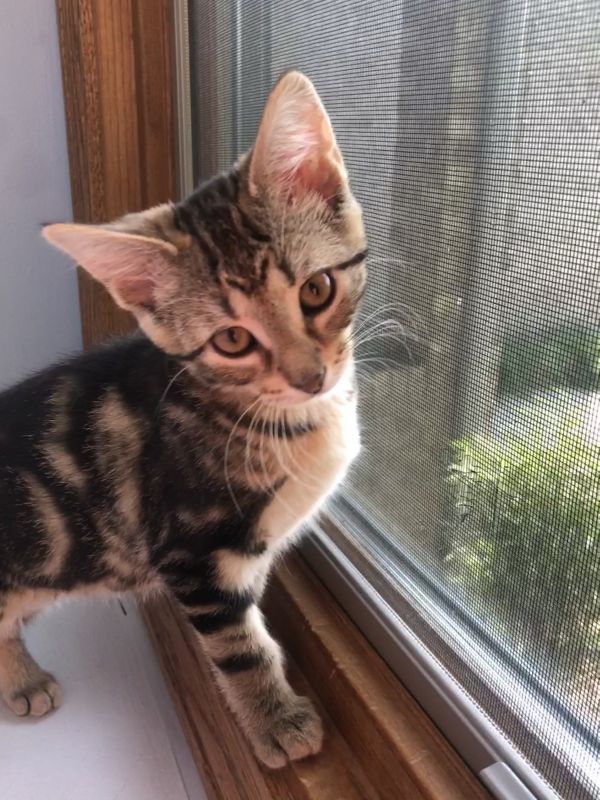 Name: Nebula
Species: Cat
Location: Naws Humane Society, 9981 W. 190th St., Suite A, Mokena, IL
Age, Size, Sex, Breed: Baby, Medium, Female, Domestic Short Hair
Description: "This darling little female kitten is Nebula! She was born in one of our wonderful foster homes and has been…" Learn more
---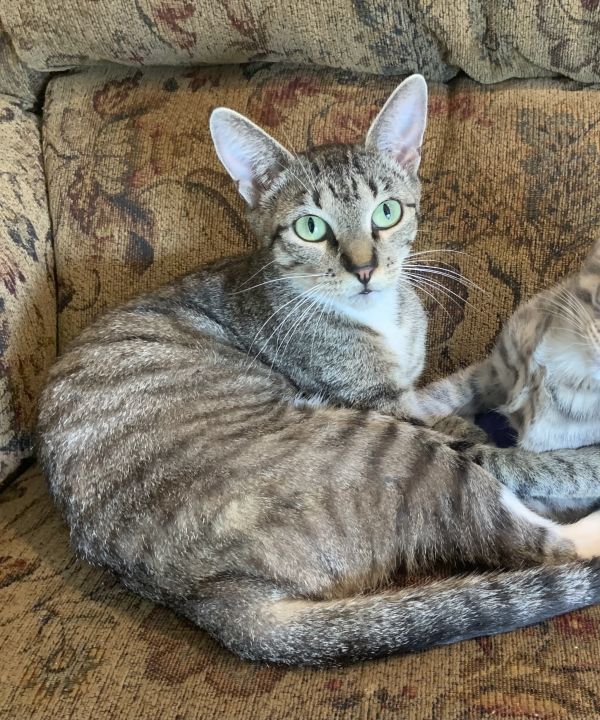 Name: Pearl
Species: Cat
Location: Naws Humane Society, 9981 W. 190th St., Suite A, Mokena, IL
Age, Size, Sex, Breed: Adult, Medium, Female, Domestic Short Hair
Description: "Meet Pearl! This darling little female kitten is looking for a loving forever home. She is currently living in one…" Learn more
---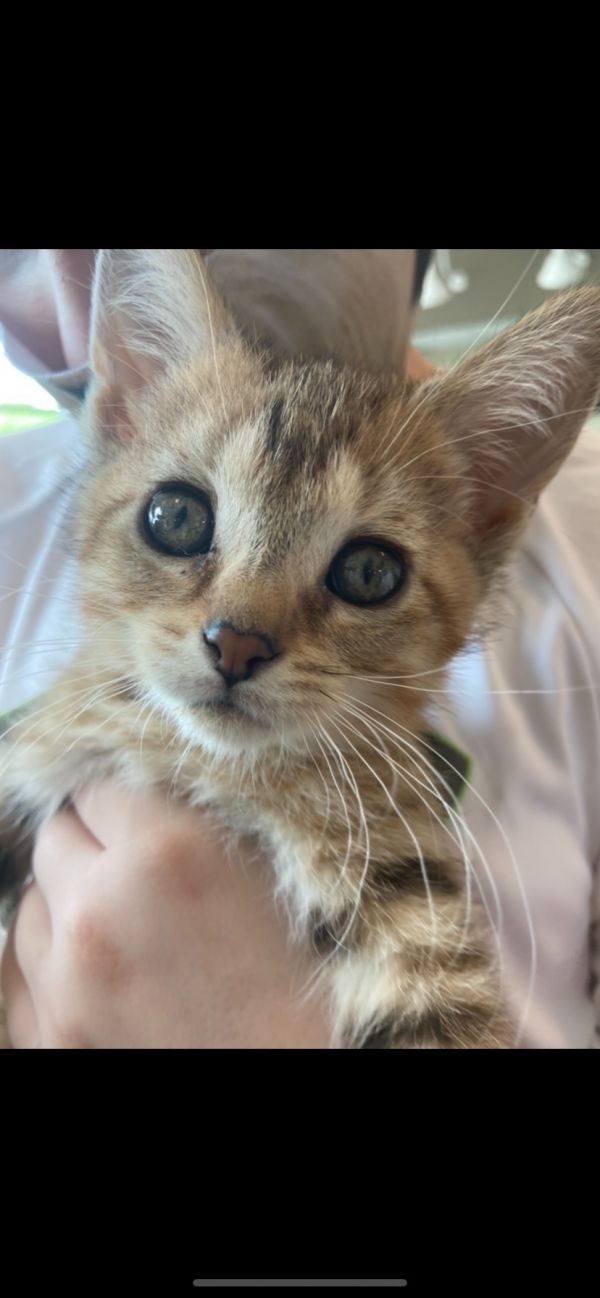 Name: Sandy
Species: Cat
Location: Naws Humane Society, 9981 W. 190th St., Suite A, Mokena, IL
Age, Size, Sex, Breed: Baby, Medium, Female, Domestic Short Hair
Description: "Introducing Sandy! This darling little female kitten is looking for her forever family. She is currently living in one of…" Learn more
---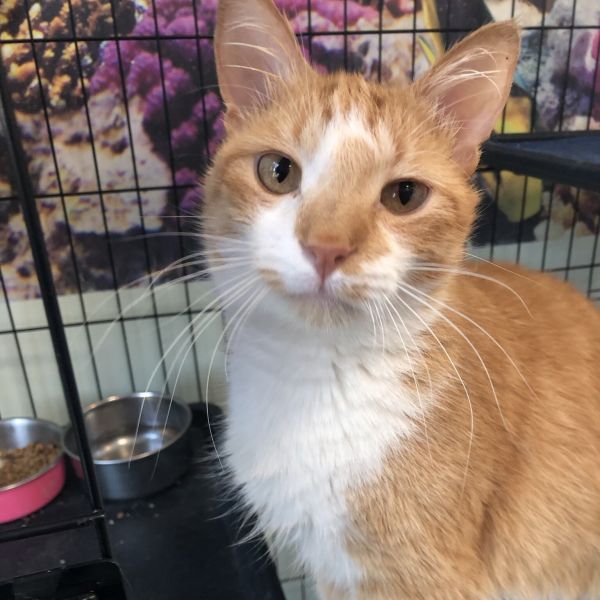 Name: Ducati
Species: Cat
Location: Naws Humane Society, 9981 W. 190th St., Suite A, Mokena, IL
Age, Size, Sex, Breed: Adult, Medium, Male, Domestic Short Hair
Description: "Meet Ducati! This young boy is simply adorable and has an amazing lovable personality. He is very friendly and outgoing…." Learn more
---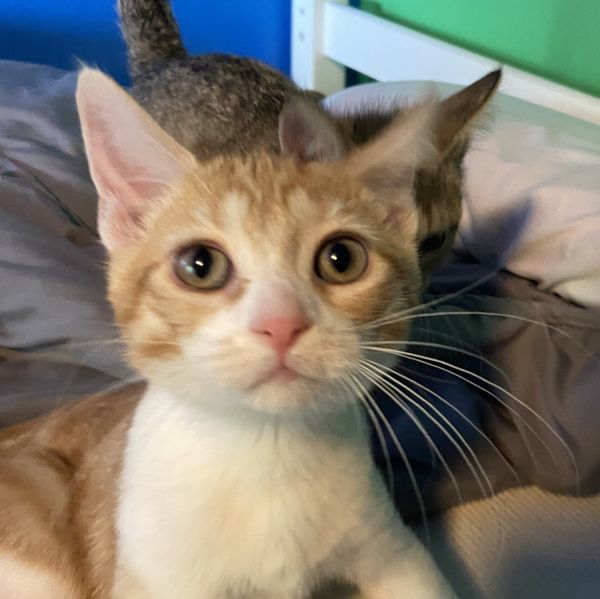 Name: Cheeto
Species: Cat
Location: Naws Humane Society, 9981 W. 190th St., Suite A, Mokena, IL
Age, Size, Sex, Breed: Baby, Medium, Male, Domestic Short Hair
Description: "Meet Cheeto! This darling little male kitten is looking for a loving forever home. Cheeto is currently living in one…" Learn more
---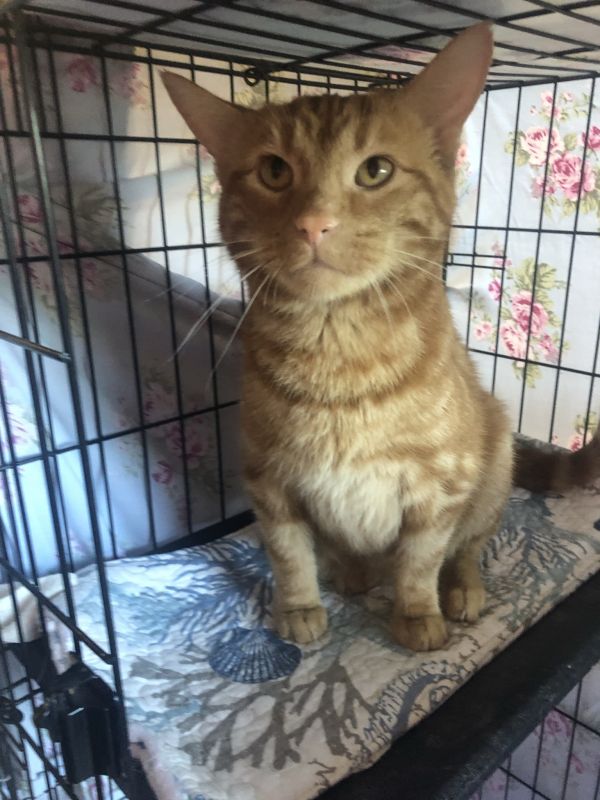 Name: O'Reilly
Species: Cat
Location: Naws Humane Society, 9981 W. 190th St., Suite A, Mokena, IL
Age, Size, Sex, Breed: Adult, Medium, Male, Domestic Short Hair
Description: "Meet O'Reilly! This gorgeous young male orange tabby was rescued from a local animal control and is now looking for…" Learn more
---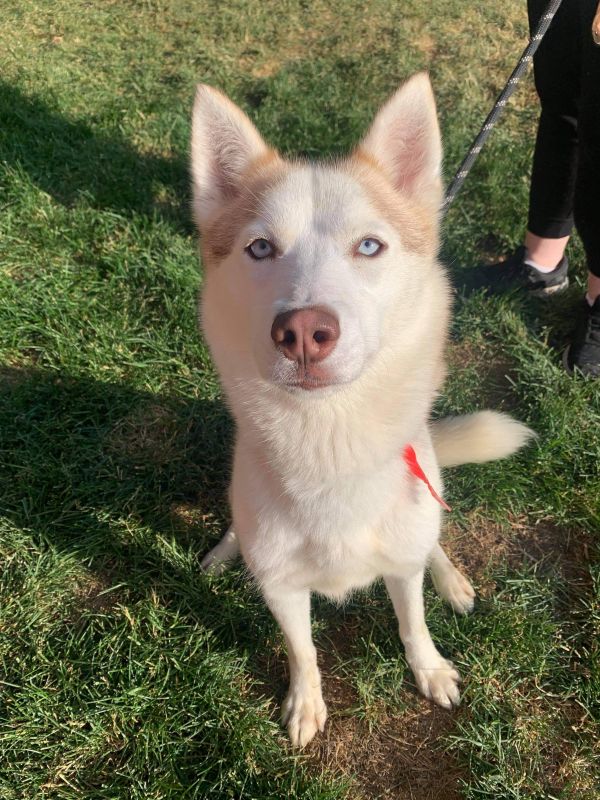 Name: Aspen
Species: Dog
Location: Naws Humane Society, 9981 W. 190th St., Suite A, Mokena, IL
Age, Size, Sex, Breed: Adult, Medium, Female, Husky
Description: "Introducing Aspen! She is a gorgeous 2 year old female husky that is looking for her forever home. Aspen needs…" Learn more
---
Name: Darcie
Species: Dog
Location: Naws Humane Society, 9981 W. 190th St., Suite A, Mokena, IL
Age, Size, Sex, Breed: Adult, Medium, Female, Terrier
Description: "Introducing Darcie! She is an adorable young terrier mix that is ready to find her forever home. She is friendly…" Learn more
---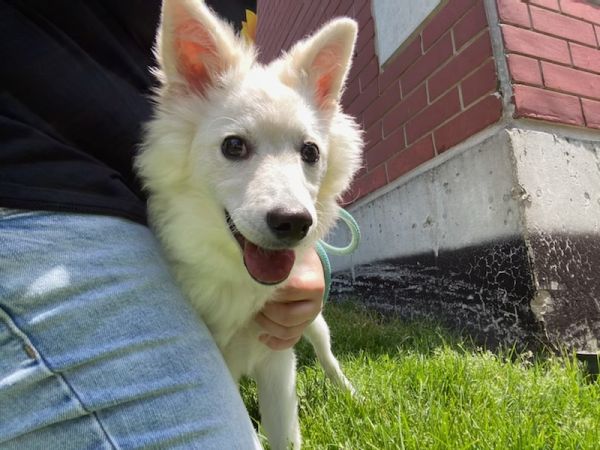 Name: Gidget
Species: Dog
Location: Naws Humane Society, 9981 W. 190th St., Suite A, Mokena, IL
Age, Size, Sex, Breed: Baby, Small, Female, American Eskimo Dog
Description: "Introducing Gidget! She is an adorable female puppy that is ready to meet her forever family. Gidget is energetic and…" Learn more
---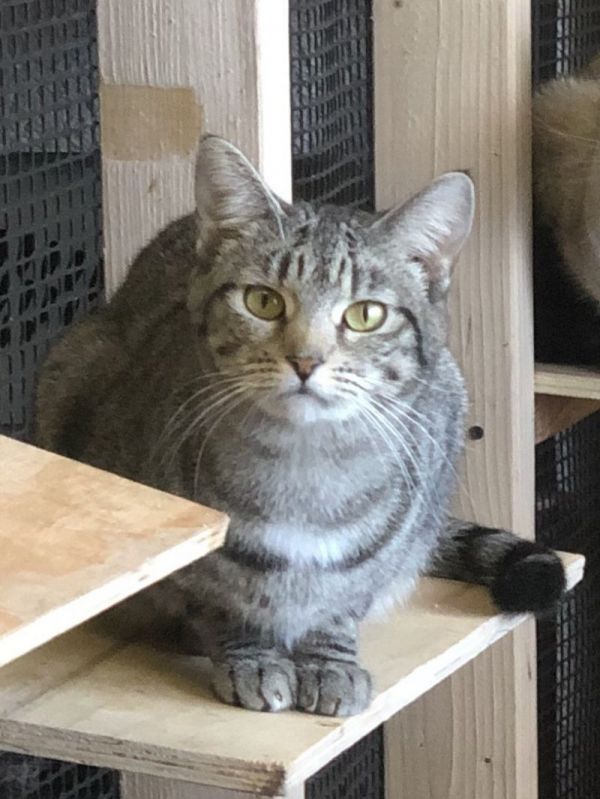 Name: Cindy
Species: Cat
Location: Azraels Place, Lyons, IL
Age, Size, Sex, Breed: Adult, Medium, Female, Bengal Abyssinian Mix
Good With: Cats
Description: "Cindy is a super cute elongated beauty. She loves high places and a cat tree is a must! She loves…" Learn more
---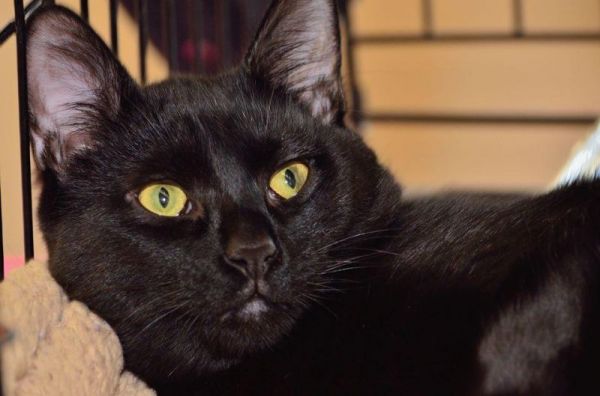 Name: Bijou
Species: Cat
Location: Azraels Place, Lyons, IL
Age, Size, Sex, Breed: Adult, Medium, Female, Bengal
Good With: Cats
Description: "Bijou is a cute and talkative girl. She loves to hang around and talk to you. And you wonder why…" Learn more
---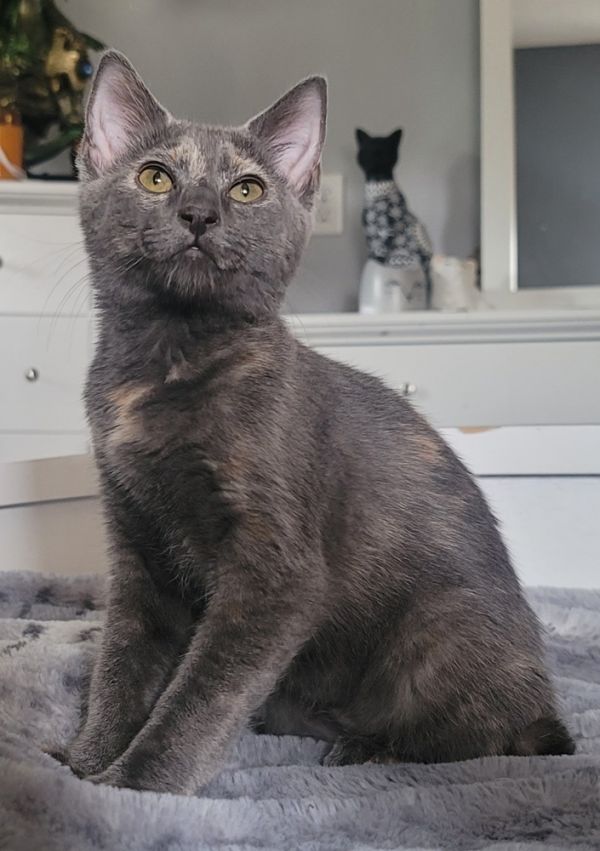 Name: Marie
Species: Cat
Location: Feline Fine Cat Rescue, Homer Glen, IL
Age, Size, Sex, Breed: Baby, Small, Female, American Bobtail Domestic Short Hair Mix
Good With: Kids and cats
Description: "Marie and O'Malley are the cutest little 10 week old stubby tail kittens you'll ever meet! We promise! These two…" Learn more
---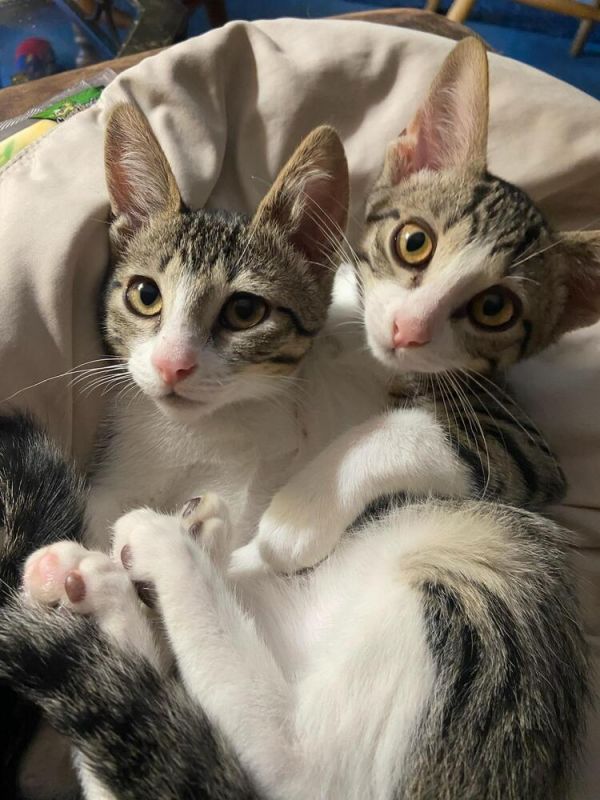 Name: Mr. Incredible
Species: Cat
Location: Feline Fine Cat Rescue, Homer Glen, IL
Age, Size, Sex, Breed: Baby, Small, Male, Domestic Short Hair
Good With: Kids, dogs and cats
Description: "Are you looking to be saved from the monotony of your daily routine? Need to be rescued from the stress…" Learn more
---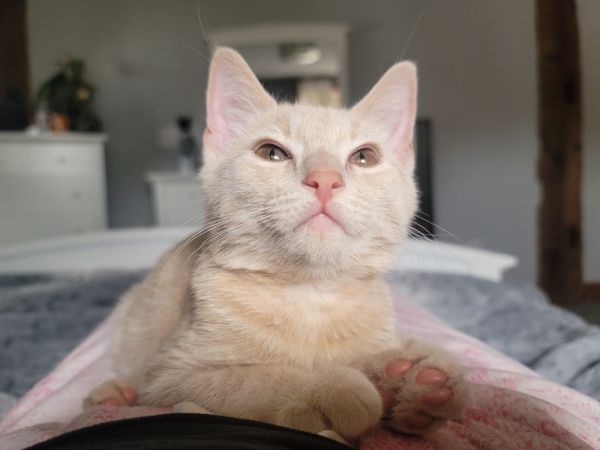 Name: O'Malley
Species: Cat
Location: Feline Fine Cat Rescue, Homer Glen, IL
Age, Size, Sex, Breed: Baby, Small, Male, American Bobtail Domestic Short Hair Mix
Good With: Kids and cats
Description: "Marie and O'Malley are the cutest little 10 week old stubby tail kittens you'll ever meet! We promise! These two…" Learn more
---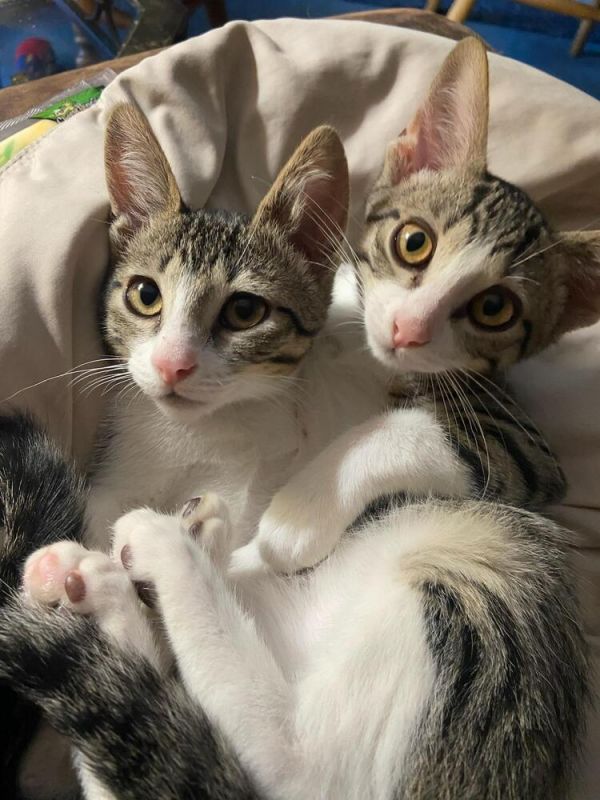 Name: Dash
Species: Cat
Location: Feline Fine Cat Rescue, Homer Glen, IL
Age, Size, Sex, Breed: Baby, Small, Male, Domestic Short Hair
Good With: Kids, dogs and cats
Description: "Are you looking to be saved from the monotony of your daily routine? Need to be rescued from the stress…" Learn more
---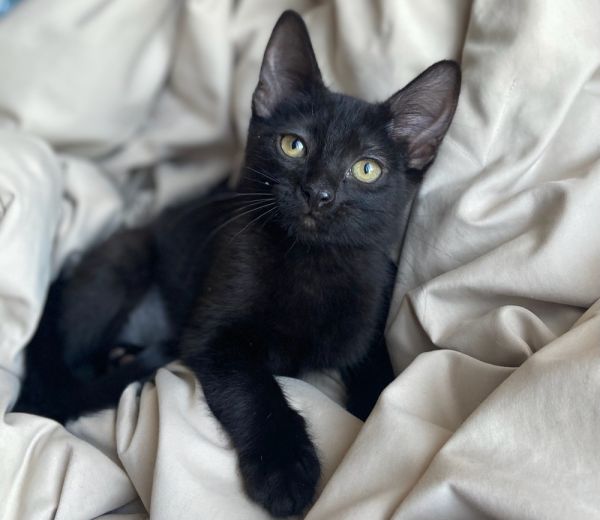 Name: Violet
Species: Cat
Location: Feline Fine Cat Rescue, Homer Glen, IL
Age, Size, Sex, Breed: Baby, Small, Female, Domestic Short Hair
Good With: Kids, dogs and cats
Description: "Don't let adorable little Violet become a statistic! What do we mean by that? The statistic that black cats and…" Learn more
---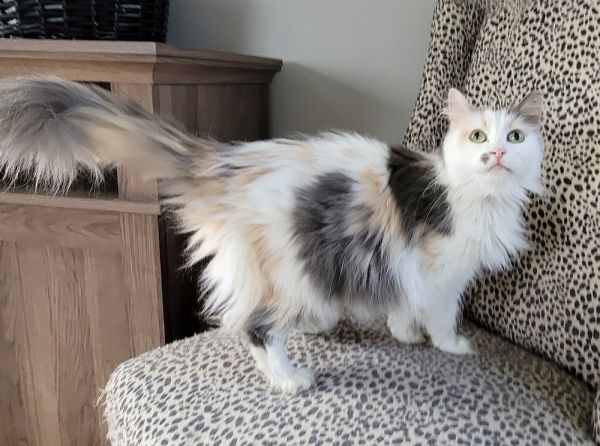 Name: Stormy
Species: Cat
Location: Feline Fine Cat Rescue, Homer Glen, IL
Age, Size, Sex, Breed: Senior, Medium, Female, Domestic Short Hair
Good With: Kids
Description: "***Stormy is front-declawed*** Stormy is a sweet and loveable senior girl who lost her home because her owner was elderly…" Learn more
---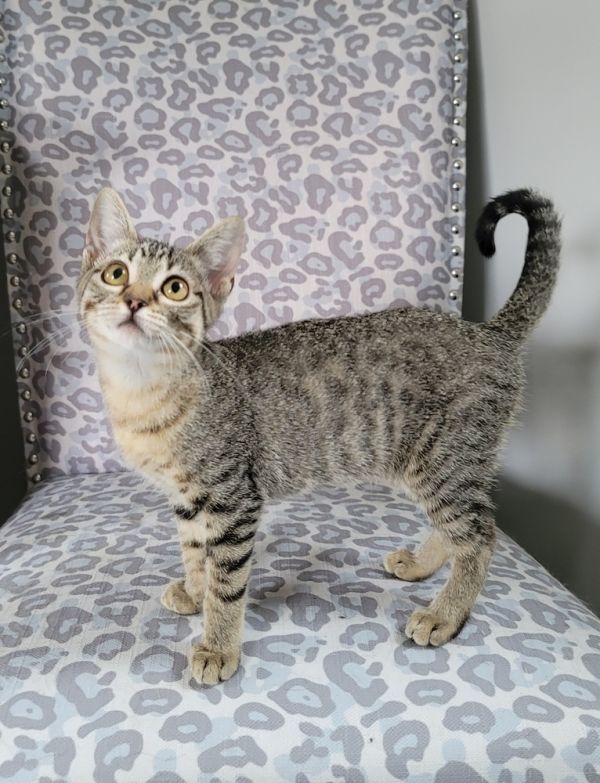 Name: Elastigirl
Species: Cat
Location: Feline Fine Cat Rescue, Homer Glen, IL
Age, Size, Sex, Breed: Baby, Small, Female, Domestic Short Hair
Good With: Kids and cats
Description: "Are you looking to be saved from the monotony of your daily routine? Need to be rescued from the stress…" Learn more
---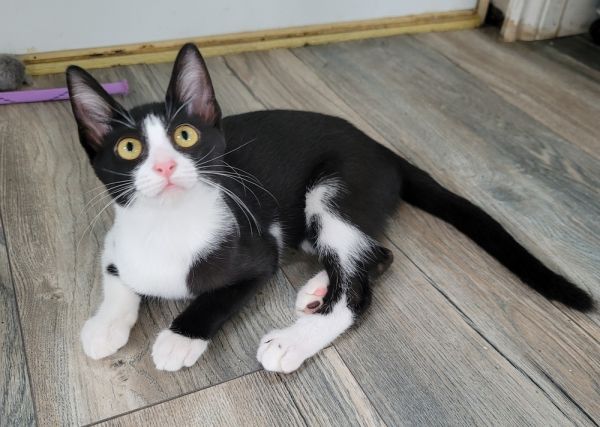 Name: Jack-jack
Species: Cat
Location: Feline Fine Cat Rescue, Homer Glen, IL
Age, Size, Sex, Breed: Baby, Small, Female, Domestic Short Hair
Good With: Kids and cats
Description: "Are you looking to be saved from the monotony of your daily routine? Need to be rescued from the stress…" Learn more
---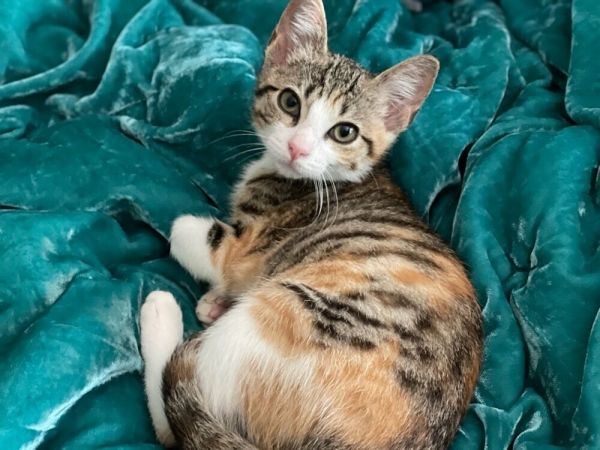 Name: Zelda
Species: Cat
Location: Feline Fine Cat Rescue, Homer Glen, IL
Age, Size, Sex, Breed: Baby, Small, Female, Domestic Short Hair
Good With: Kids, dogs and cats
Description: "If you have been searching for a companion that longs for your attention and begs for your hugs and kissessearch…" Learn more
---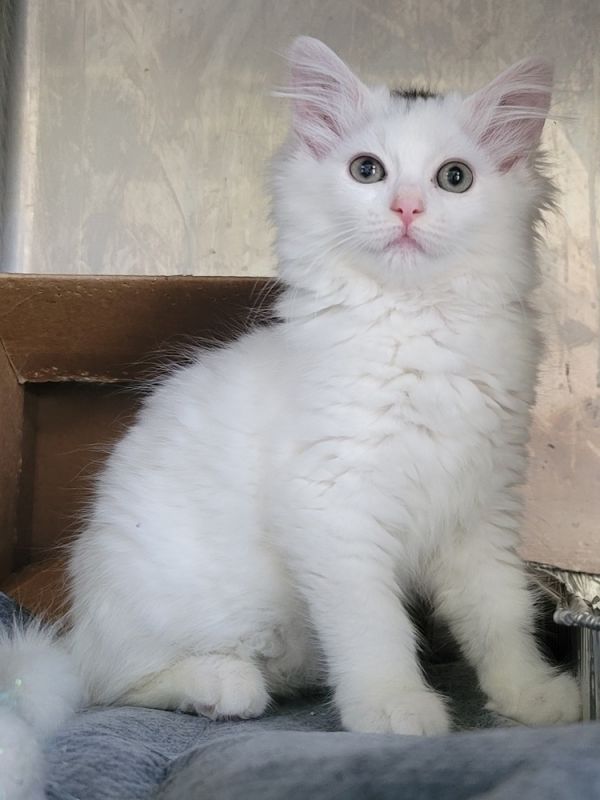 Name: Snowpiercer
Species: Cat
Location: Feline Fine Cat Rescue, Homer Glen, IL
Age, Size, Sex, Breed: Baby, Small, Female, Domestic Long Hair
Good With: Kids and cats
---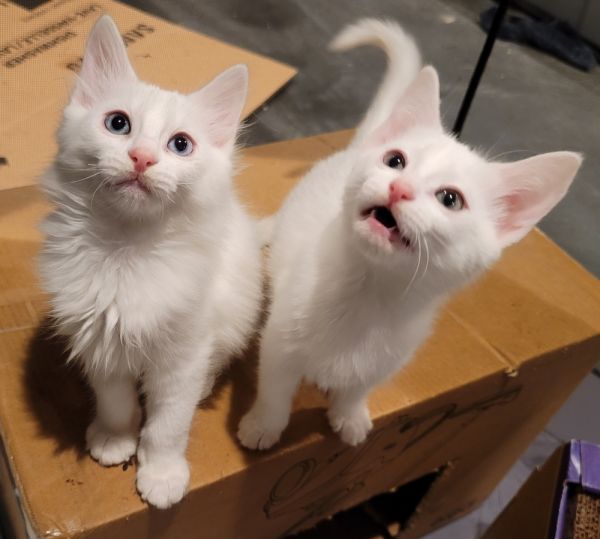 Name: Ezekial
Species: Cat
Location: Feline Fine Cat Rescue, Homer Glen, IL
Age, Size, Sex, Breed: Baby, Small, Male, Domestic Long Hair
Good With: Kids and cats
Description: "Having trouble deciding between a shorthair or longhair? Male or female? Well, you're in luck! Here's a blue-eyed bonded pair…" Learn more
---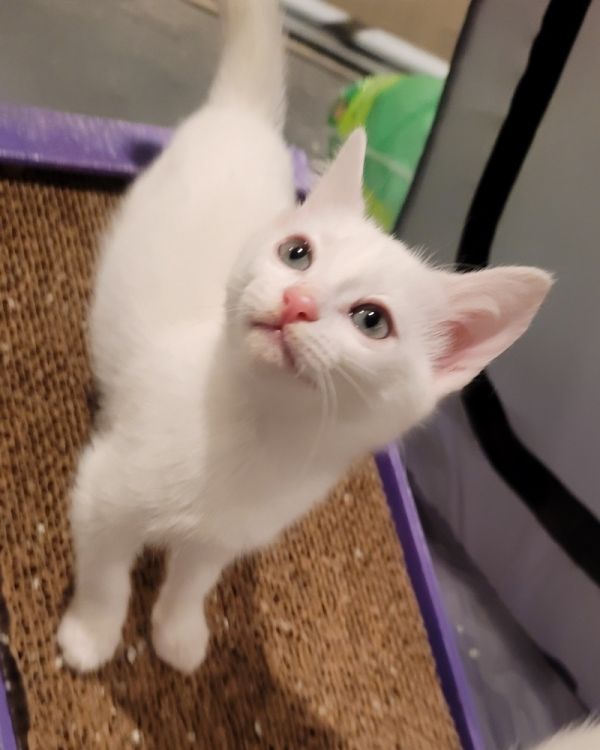 Name: Celeste
Species: Cat
Location: Feline Fine Cat Rescue, Homer Glen, IL
Age, Size, Sex, Breed: Baby, Small, Female, Domestic Short Hair
Good With: Kids and cats
Description: "Having trouble deciding between a shorthair or longhair? Male or female? Well, you're in luck! Here's a blue-eyed bonded pair…" Learn more
---
Name: Boots
Species: Cat
Location: South Suburban Humane Society, 1103 West End Avenue, Chicago Heights, IL
Age, Size, Sex, Breed: Baby, Small, Male, Domestic Short Hair
---
Name: Dora
Species: Cat
Location: South Suburban Humane Society, 1103 West End Avenue, Chicago Heights, IL
Age, Size, Sex, Breed: Baby, Small, Female, Domestic Short Hair
---
Name: KitKat
Species: Cat
Location: South Suburban Humane Society, 1103 West End Avenue, Chicago Heights, IL
Age, Size, Sex, Breed: Adult, Large, Female, Domestic Short Hair
---
Name: Swiper
Species: Cat
Location: South Suburban Humane Society, 1103 West End Avenue, Chicago Heights, IL
Age, Size, Sex, Breed: Baby, Small, Female, Domestic Short Hair
---
Name: Ms. Frizzle
Species: Dog
Location: South Suburban Humane Society, 1103 West End Avenue, Chicago Heights, IL
Age, Size, Sex, Breed: Adult, Large, Female, Chow Chow Mixed Breed Mix
Description: "Ms. Frizzle is currently living with a volunteer foster family. Fill out this form https://forms.gle/pj317JttC7s38ibQA if you are interested in…" Learn more
---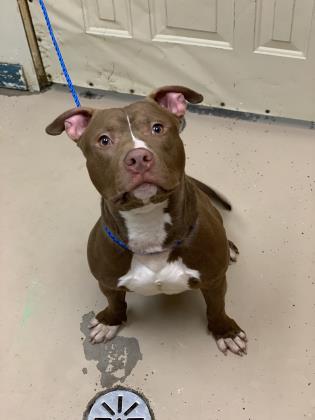 Name: Alphie
Species: Dog
Location: South Suburban Humane Society, 1103 West End Avenue, Chicago Heights, IL
Age, Size, Sex, Breed: Adult, Medium, Male, Pit Bull Terrier Mixed Breed Mix
---
Name: Soybean
Species: Cat
Location: South Suburban Humane Society, 1103 West End Avenue, Chicago Heights, IL
Age, Size, Sex, Breed: Baby, Small, Female, Domestic Short Hair
---
Name: Mercury
Species: Cat
Location: South Suburban Humane Society, 1103 West End Avenue, Chicago Heights, IL
Age, Size, Sex, Breed: Baby, Small, Female, Domestic Short Hair
---
Name: Chili
Species: Cat
Location: South Suburban Humane Society, 1103 West End Avenue, Chicago Heights, IL
Age, Size, Sex, Breed: Baby, Small, Female, Domestic Short Hair
---
Name: Violet
Species: Cat
Location: South Suburban Humane Society, 1103 West End Avenue, Chicago Heights, IL
Age, Size, Sex, Breed: Adult, Small, Female, Domestic Short Hair
---
Name: Saturn
Species: Cat
Location: South Suburban Humane Society, 1103 West End Avenue, Chicago Heights, IL
Age, Size, Sex, Breed: Baby, Small, Female, Domestic Short Hair
---
Name: Pepper
Species: Cat
Location: South Suburban Humane Society, 1103 West End Avenue, Chicago Heights, IL
Age, Size, Sex, Breed: Baby, Small, Female, Domestic Short Hair
---
Name: Egg
Species: Cat
Location: South Suburban Humane Society, 1103 West End Avenue, Chicago Heights, IL
Age, Size, Sex, Breed: Baby, Small, Female, Domestic Short Hair
---
Name: Neptune
Species: Cat
Location: South Suburban Humane Society, 1103 West End Avenue, Chicago Heights, IL
Age, Size, Sex, Breed: Baby, Small, Male, Domestic Short Hair
---
Name: Mars
Species: Cat
Location: South Suburban Humane Society, 1103 West End Avenue, Chicago Heights, IL
Age, Size, Sex, Breed: Baby, Small, Male, Domestic Short Hair
---
Name: Straw
Species: Cat
Location: South Suburban Humane Society, 1103 West End Avenue, Chicago Heights, IL
Age, Size, Sex, Breed: Baby, Small, Male, Domestic Short Hair
---
Name: Hay
Species: Cat
Location: South Suburban Humane Society, 1103 West End Avenue, Chicago Heights, IL
Age, Size, Sex, Breed: Baby, Small, Male, Domestic Short Hair
---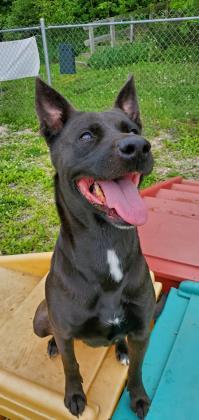 Name: Dark
Species: Dog
Location: South Suburban Humane Society, 1103 West End Avenue, Chicago Heights, IL
Age, Size, Sex, Breed: Senior, Medium, Female, Shepherd Mixed Breed Mix
Description: "Even though my name is Dark, I can be the light at the end of your tunnel. I'm a shy…" Learn more
---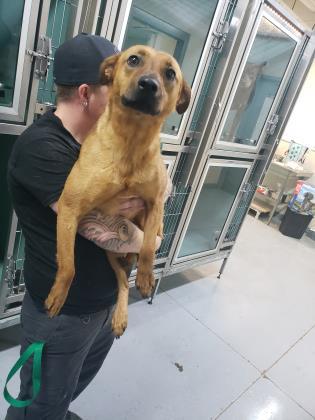 Name: Dottie
Species: Dog
Location: South Suburban Humane Society, 1103 West End Avenue, Chicago Heights, IL
Age, Size, Sex, Breed: Adult, Medium, Female, Mixed Breed
---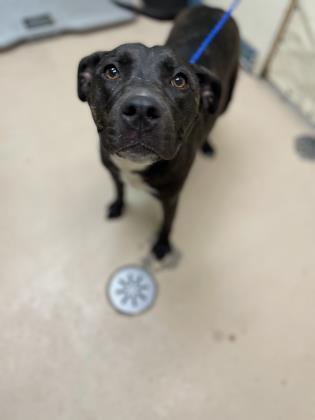 Name: Grungie
Species: Dog
Location: South Suburban Humane Society, 1103 West End Avenue, Chicago Heights, IL
Age, Size, Sex, Breed: Young, Medium, Female, Pit Bull Terrier Mixed Breed Mix
---
Name: Douglas
Species: Dog
Location: South Suburban Humane Society, 1103 West End Avenue, Chicago Heights, IL
Age, Size, Sex, Breed: Adult, Large, Male, Pit Bull Terrier Mixed Breed Mix
---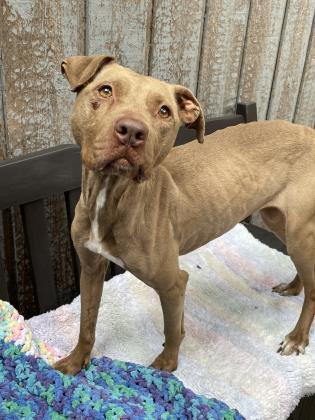 Name: Halo
Species: Dog
Location: South Suburban Humane Society, 1103 West End Avenue, Chicago Heights, IL
Age, Size, Sex, Breed: Adult, Medium, Female, Pit Bull Terrier Mixed Breed Mix
---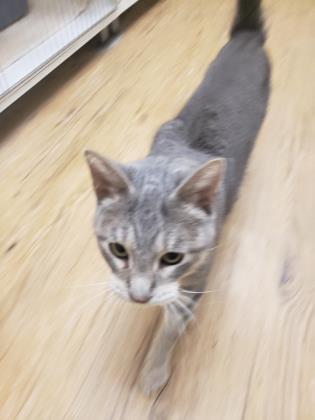 Name: Meatloaf
Species: Cat
Location: South Suburban Humane Society, 1103 West End Avenue, Chicago Heights, IL
Age, Size, Sex, Breed: Adult, Large, Male, Domestic Short Hair
---