Do you want to add to your family and make a positive impact on the Palos community at the same time? Adopt a pet from a local shelter! During the coronavirus pandemic, many facilities in Palos and environs are still working to find forever homes for dozens of cats, dogs and other adorable critters coming through.
For those looking to adopt, a great place to begin your search for a lovable new companion is at Kitties For Keeps Rescue, where Harmony the cat is waiting patiently, or another local animal shelter. If you aren't sure if you have time to take care of a pet year round, many shelters also offer opportunities to foster pets until they are placed.
Need some help in your search? Patch and Petfinder have you covered. We round up a list each week of all the pets recently put up for adoption in your area. If you're a dog person, meet Tink, a Spaniel mix up for adoption. If cats are more your thing, there are several great cats available, too. Click on any listing for more information, or to start the adoption process.
Editor's note: This list was automatically generated using data compiled by Petfinder. Please report any errors or other feedback to [email protected]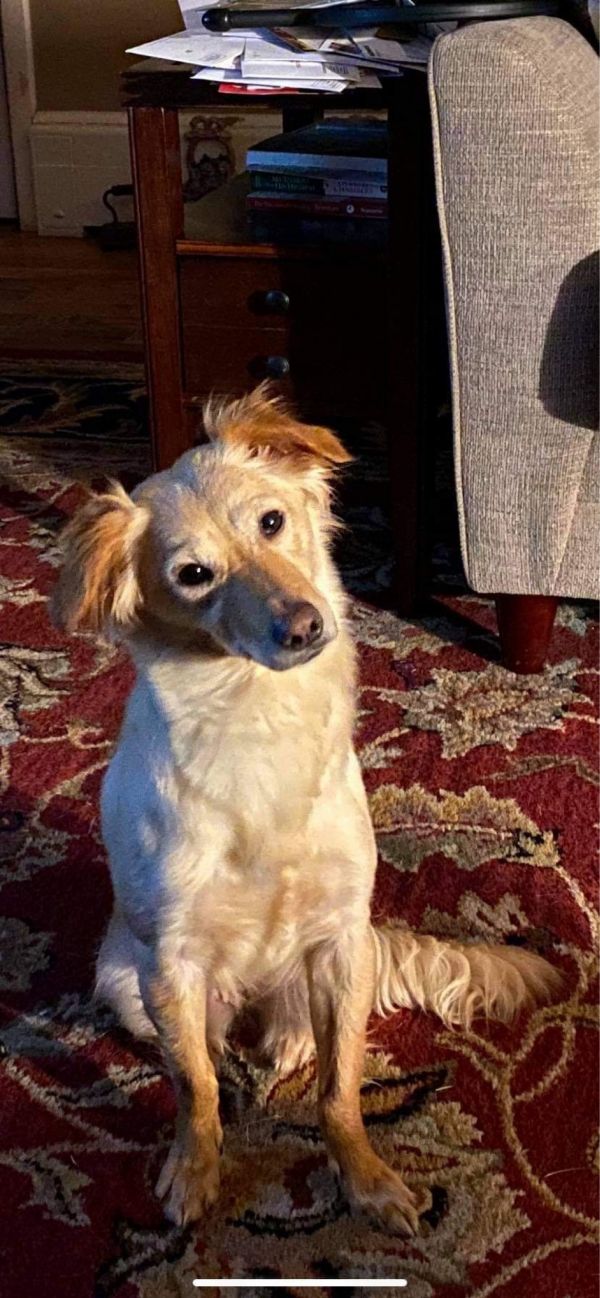 Name: Tink
Species: Dog
Location: Half Way Home Animal Rescue, Orland Park, IL
Age, Size, Sex, Breed: Adult, Small, Female, Spaniel Shetland Sheepdog / Sheltie Mix
Good With: Dogs
Description: "Please email [email protected] for questions or to see our rules and to download the Required Application www.hwhanimalrescue.com Meet Tink! She…" Learn more
---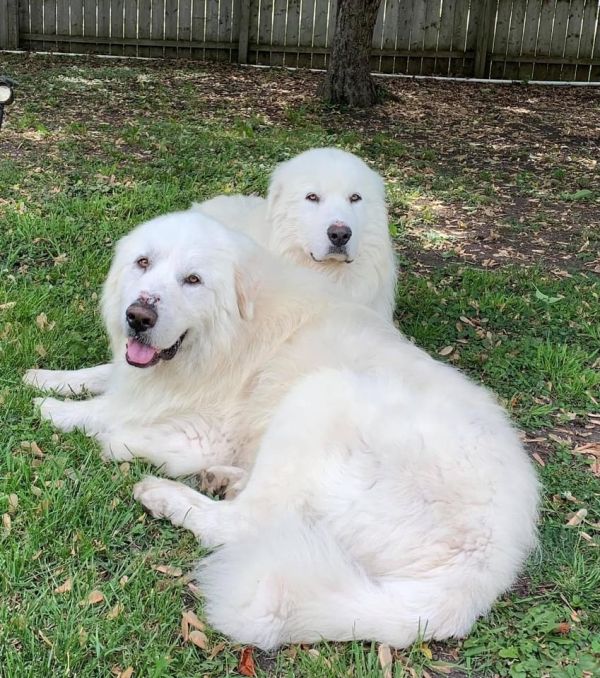 Name: Wesley & Bud (BONDED PAIR)
Species: Dog
Location: Half Way Home Animal Rescue, Orland Park, IL
Age, Size, Sex, Breed: Adult, Extra Large, Male, Great Pyrenees
Good With: Dogs
Description: "Please email [email protected] for questions or to see our rules and to download the Required Application www.hwhanimalrescue.com Wesley and Bud…" Learn more
---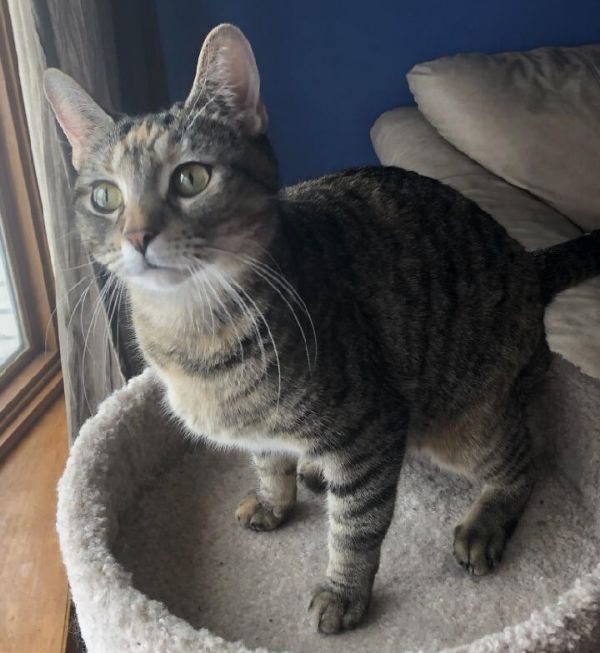 Name: HARMONY
Species: Cat
Location: Kitties For Keeps Rescue, Oak Lawn, IL
Age, Size, Sex, Breed: Adult, Medium, Female, Domestic Short Hair
Good With: Cats
Description: "Meet Harmony. Harmony can be seen at Pet Supplies Plus – 3205 W. 115th Street, Merrionette Park, Illinois Harmony is…" Learn more
---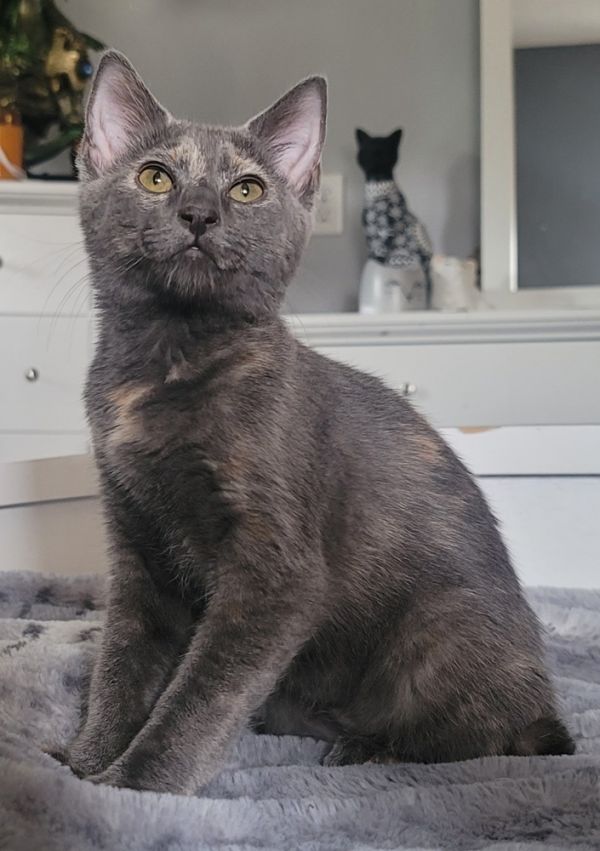 Name: Marie
Species: Cat
Location: Feline Fine Cat Rescue, Homer Glen, IL
Age, Size, Sex, Breed: Baby, Small, Female, American Bobtail Domestic Short Hair Mix
Good With: Kids and cats
Description: "Marie and O'Malley are the cutest little 10 week old stubby tail kittens you'll ever meet! We promise! These two…" Learn more
---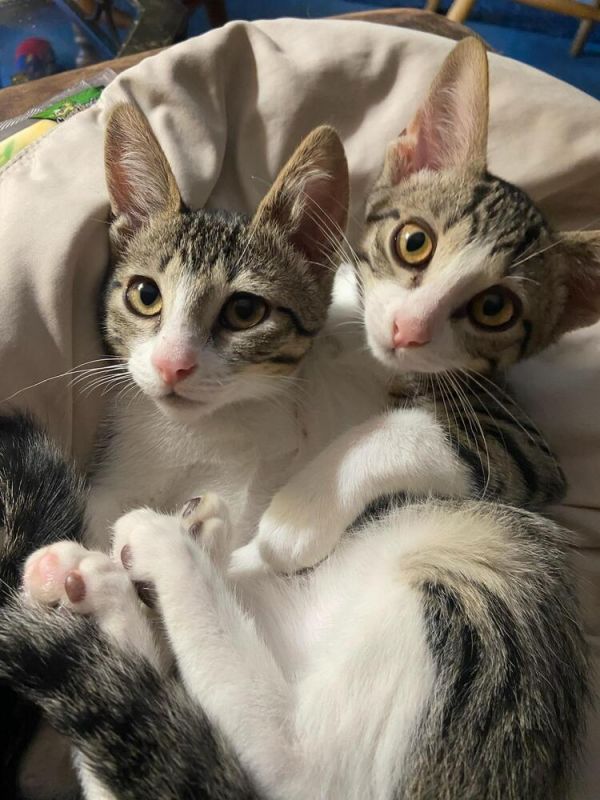 Name: Mr. Incredible
Species: Cat
Location: Feline Fine Cat Rescue, Homer Glen, IL
Age, Size, Sex, Breed: Baby, Small, Male, Domestic Short Hair
Good With: Kids, dogs and cats
Description: "Are you looking to be saved from the monotony of your daily routine? Need to be rescued from the stress…" Learn more
---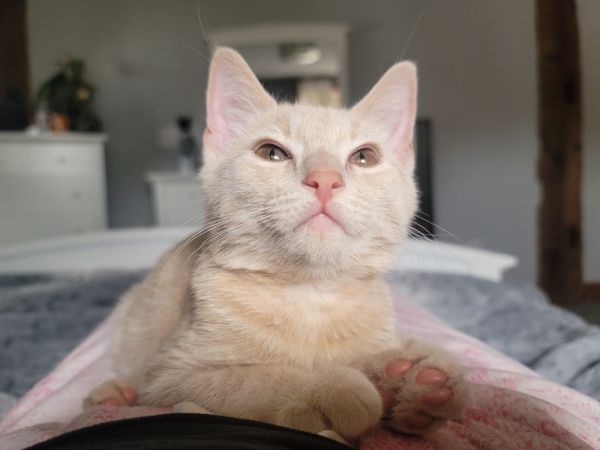 Name: O'Malley
Species: Cat
Location: Feline Fine Cat Rescue, Homer Glen, IL
Age, Size, Sex, Breed: Baby, Small, Male, American Bobtail Domestic Short Hair Mix
Good With: Kids and cats
Description: "Marie and O'Malley are the cutest little 10 week old stubby tail kittens you'll ever meet! We promise! These two…" Learn more
---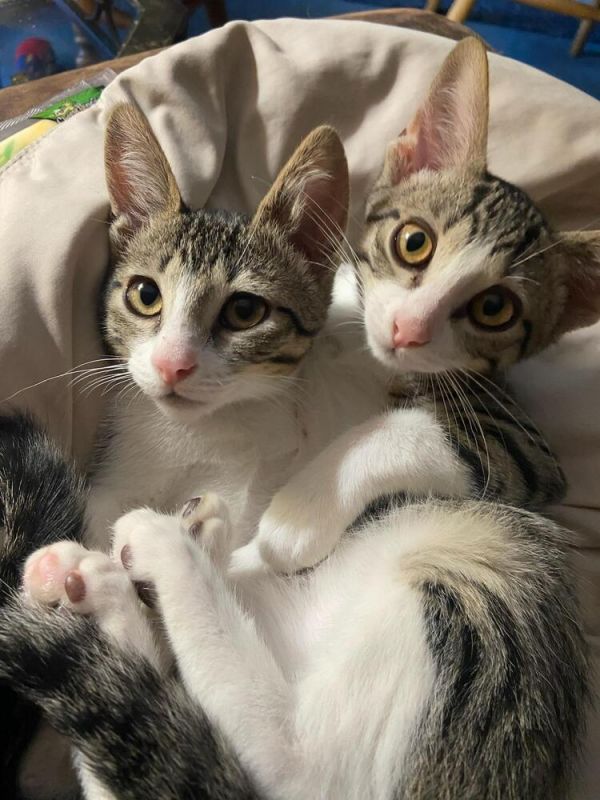 Name: Dash
Species: Cat
Location: Feline Fine Cat Rescue, Homer Glen, IL
Age, Size, Sex, Breed: Baby, Small, Male, Domestic Short Hair
Good With: Kids, dogs and cats
Description: "Are you looking to be saved from the monotony of your daily routine? Need to be rescued from the stress…" Learn more
---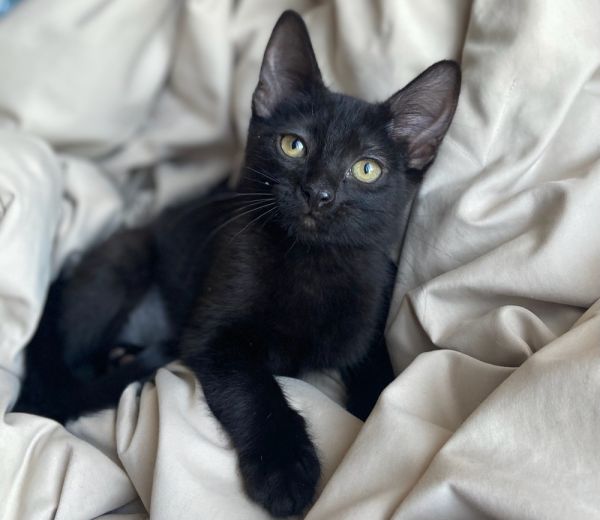 Name: Violet
Species: Cat
Location: Feline Fine Cat Rescue, Homer Glen, IL
Age, Size, Sex, Breed: Baby, Small, Female, Domestic Short Hair
Good With: Kids, dogs and cats
Description: "Don't let adorable little Violet become a statistic! What do we mean by that? The statistic that black cats and…" Learn more
---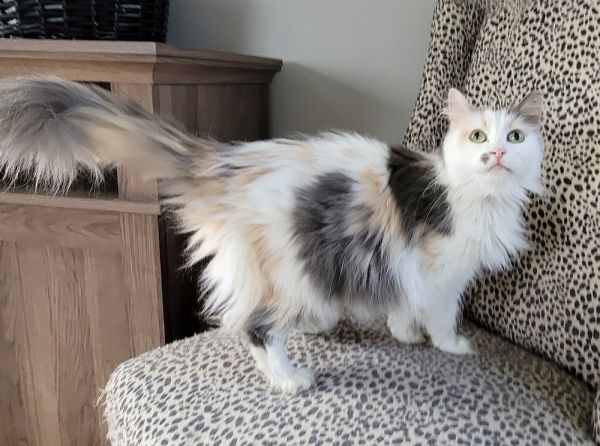 Name: Stormy
Species: Cat
Location: Feline Fine Cat Rescue, Homer Glen, IL
Age, Size, Sex, Breed: Senior, Medium, Female, Domestic Short Hair
Good With: Kids
Description: "***Stormy is front-declawed*** Stormy is a sweet and loveable senior girl who lost her home because her owner was elderly…" Learn more
---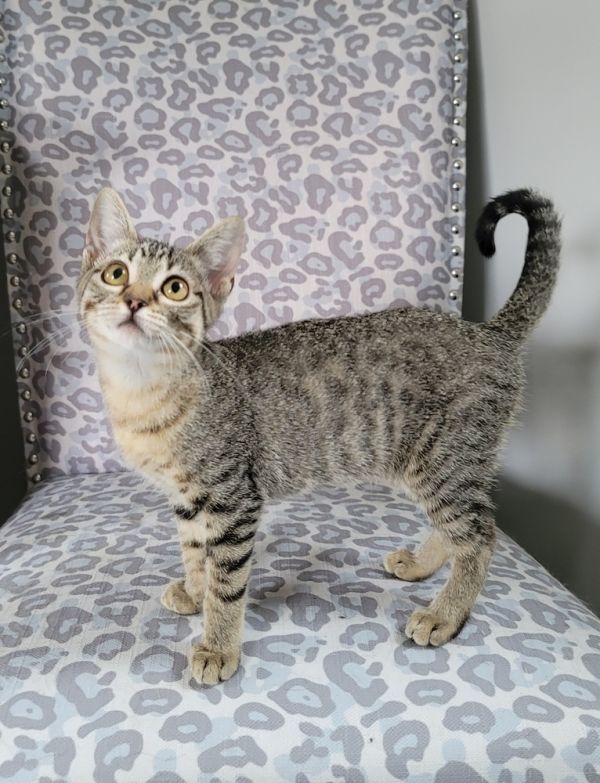 Name: Elastigirl
Species: Cat
Location: Feline Fine Cat Rescue, Homer Glen, IL
Age, Size, Sex, Breed: Baby, Small, Female, Domestic Short Hair
Good With: Kids and cats
Description: "Are you looking to be saved from the monotony of your daily routine? Need to be rescued from the stress…" Learn more
---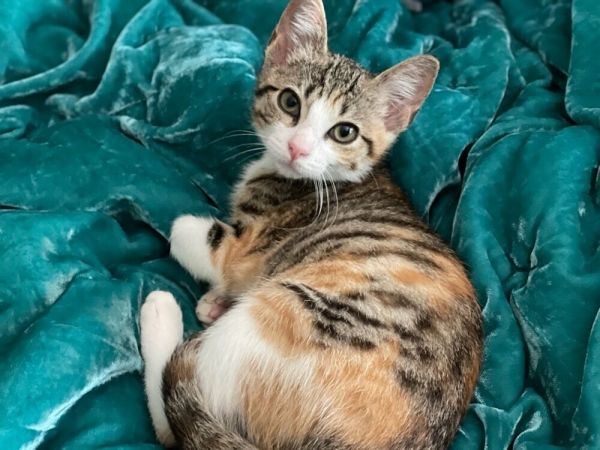 Name: Zelda
Species: Cat
Location: Feline Fine Cat Rescue, Homer Glen, IL
Age, Size, Sex, Breed: Baby, Small, Female, Domestic Short Hair
Good With: Kids, dogs and cats
Description: "If you have been searching for a companion that longs for your attention and begs for your hugs and kissessearch…" Learn more
---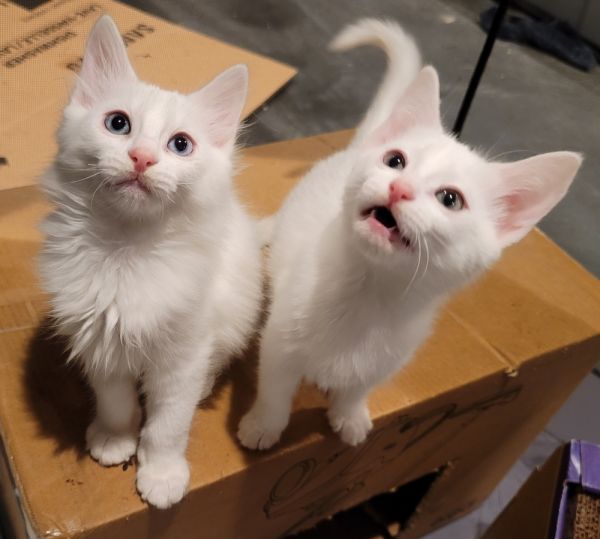 Name: Ezekial
Species: Cat
Location: Feline Fine Cat Rescue, Homer Glen, IL
Age, Size, Sex, Breed: Baby, Small, Male, Domestic Long Hair
Good With: Kids and cats
Description: "Having trouble deciding between a shorthair or longhair? Male or female? Well, you're in luck! Here's a blue-eyed bonded pair…" Learn more
---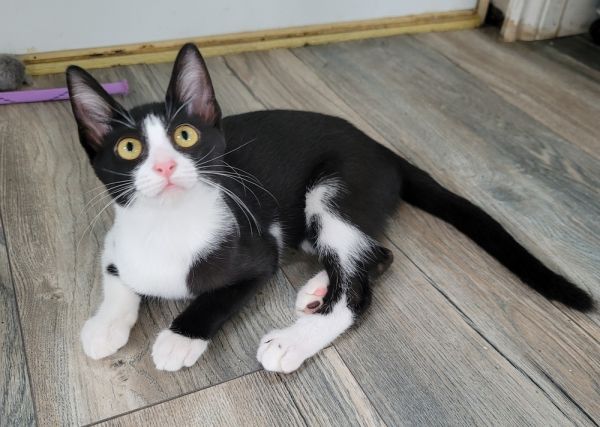 Name: Jack-jack
Species: Cat
Location: Feline Fine Cat Rescue, Homer Glen, IL
Age, Size, Sex, Breed: Baby, Small, Female, Domestic Short Hair
Good With: Kids and cats
Description: "Are you looking to be saved from the monotony of your daily routine? Need to be rescued from the stress…" Learn more
---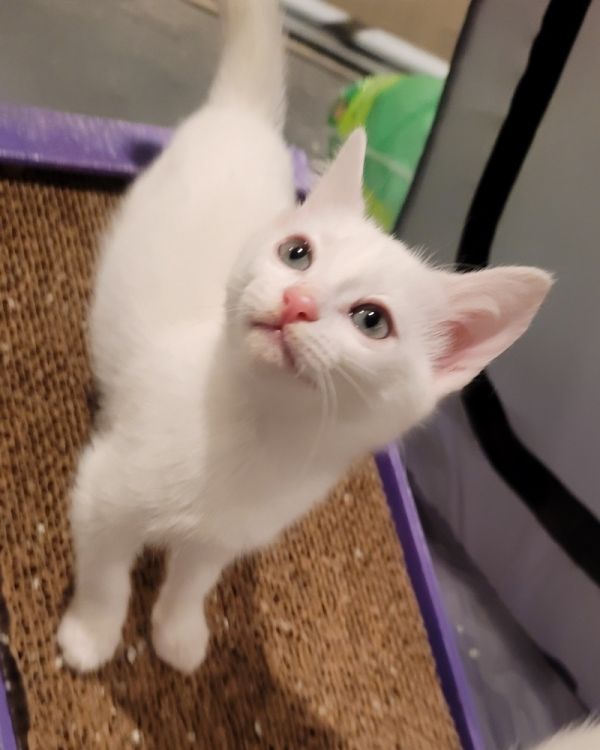 Name: Celeste
Species: Cat
Location: Feline Fine Cat Rescue, Homer Glen, IL
Age, Size, Sex, Breed: Baby, Small, Female, Domestic Short Hair
Good With: Kids and cats
Description: "Having trouble deciding between a shorthair or longhair? Male or female? Well, you're in luck! Here's a blue-eyed bonded pair…" Learn more
---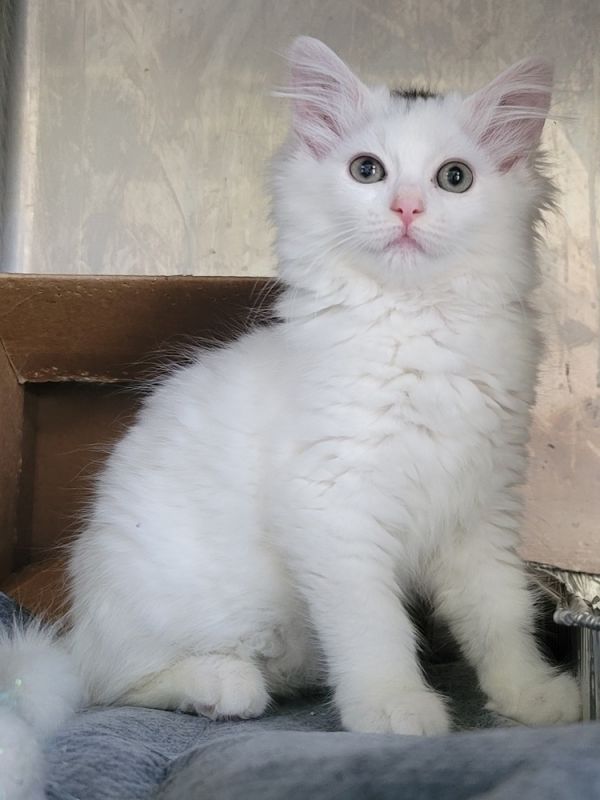 Name: Snowpiercer
Species: Cat
Location: Feline Fine Cat Rescue, Homer Glen, IL
Age, Size, Sex, Breed: Baby, Small, Female, Domestic Long Hair
Good With: Kids and cats
---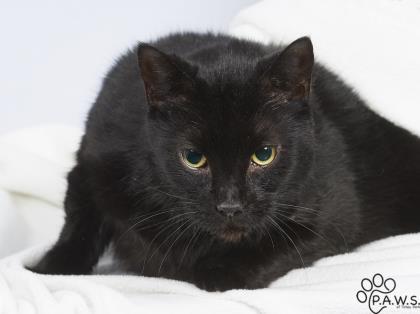 Name: Charlie
Species: Cat
Location: P Dot Aw Dot S Peoples Animal Welfare Society, 8301 West 191st Street, Tinley Park, IL
Age, Size, Sex, Breed: Senior, Large, Male, Domestic Short Hair
Description: "Charlie is just the sweetest boy who can't catch a break. He has been back and forth to the shelter…" Learn more
---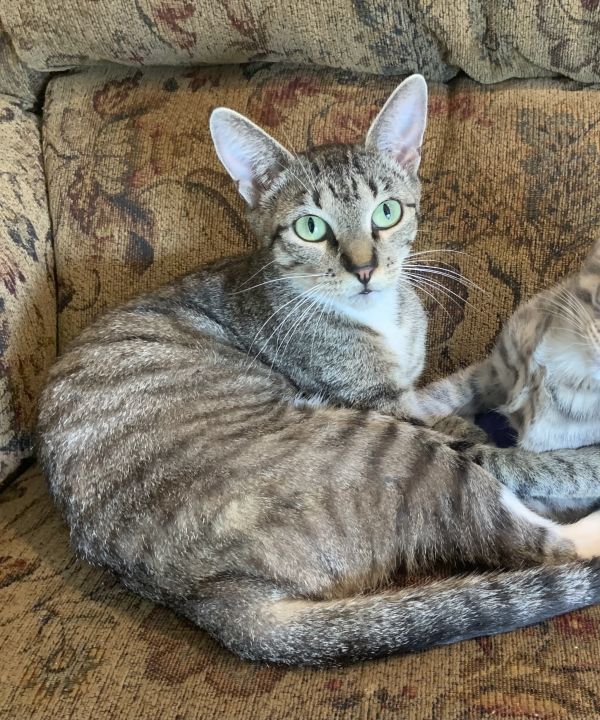 Name: Pearl
Species: Cat
Location: Naws Humane Society, 9981 W. 190th St., Suite A, Mokena, IL
Age, Size, Sex, Breed: Adult, Medium, Female, Domestic Short Hair
Description: "Meet Pearl! This darling little female kitten is looking for a loving forever home. She is currently living in one…" Learn more
---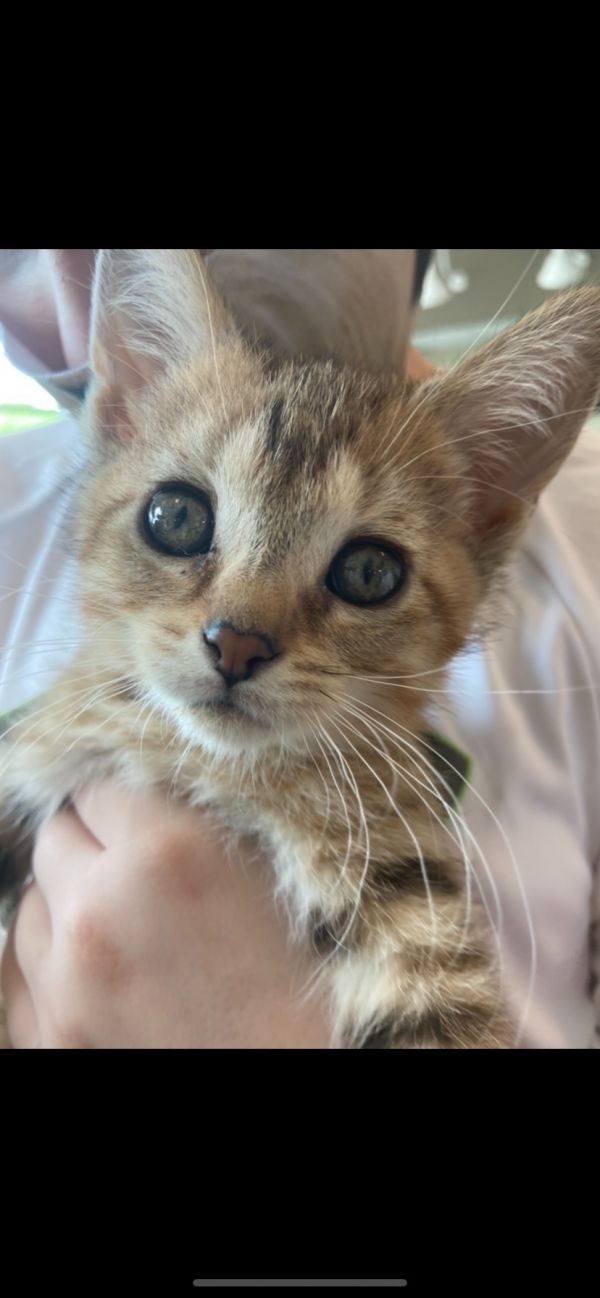 Name: Sandy
Species: Cat
Location: Naws Humane Society, 9981 W. 190th St., Suite A, Mokena, IL
Age, Size, Sex, Breed: Baby, Medium, Female, Domestic Short Hair
Description: "Introducing Sandy! This darling little female kitten is looking for her forever family. She is currently living in one of…" Learn more
---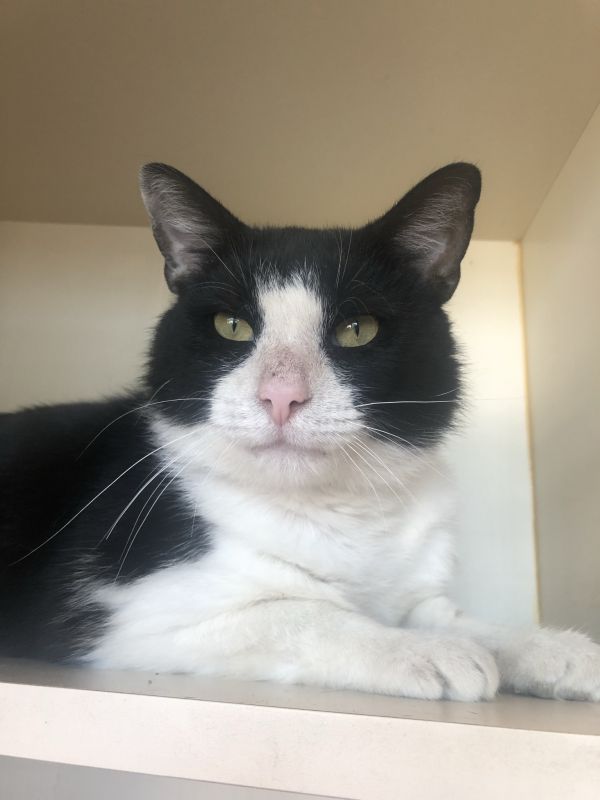 Name: Clarke
Species: Cat
Location: Naws Humane Society, 9981 W. 190th St., Suite A, Mokena, IL
Age, Size, Sex, Breed: Adult, Medium, Male, Domestic Short Hair
Description: "This wonderful boy is Clarke! He is an amazing example of why we do what we do and why rescue…" Learn more
---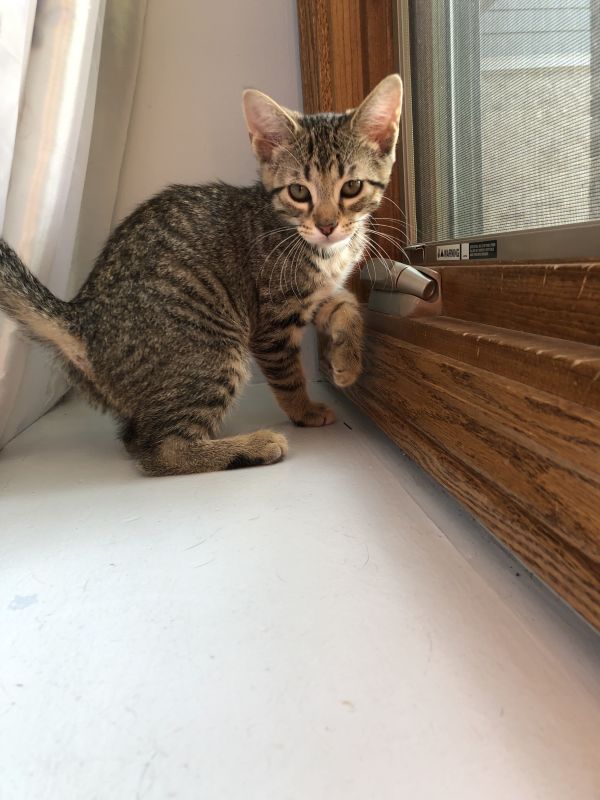 Name: Apollo
Species: Cat
Location: Naws Humane Society, 9981 W. 190th St., Suite A, Mokena, IL
Age, Size, Sex, Breed: Baby, Medium, Male, Domestic Short Hair
Description: "Meet Apollo! He is a handsome and lovable little male kitten that is looking for a loving home. Apollo was…" Learn more
---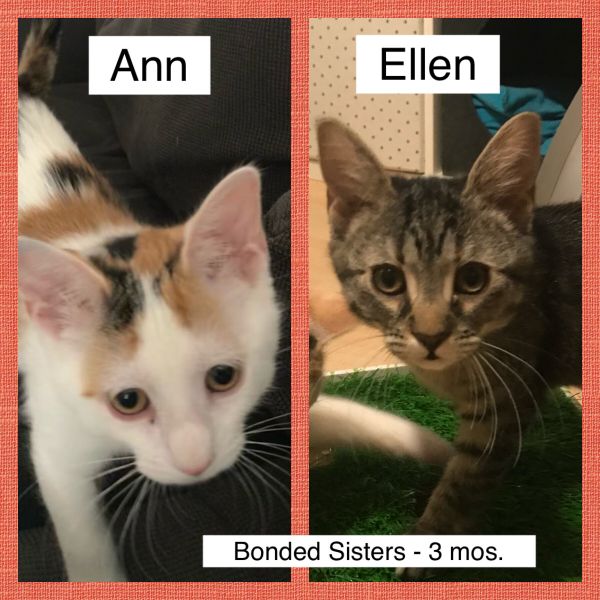 Name: Ann & Ellen
Species: Cat
Location: Naws Humane Society, 9981 W. 190th St., Suite A, Mokena, IL
Age, Size, Sex, Breed: Baby, Medium, Female, Domestic Short Hair
Description: "Introducing Ann and Ellen! They are a darling bonded pair of sisters that were rescued from a local animal control…." Learn more
---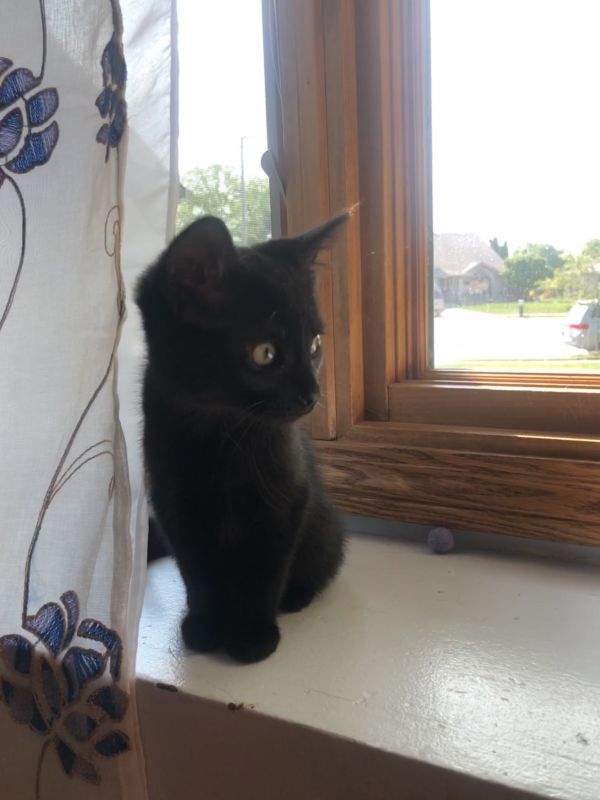 Name: Venus
Species: Cat
Location: Naws Humane Society, 9981 W. 190th St., Suite A, Mokena, IL
Age, Size, Sex, Breed: Baby, Medium, Female, Domestic Short Hair
Description: "Introducing Venus! She was born in one of our wonderful foster homes and has been lovingly cared for and socialized…" Learn more
---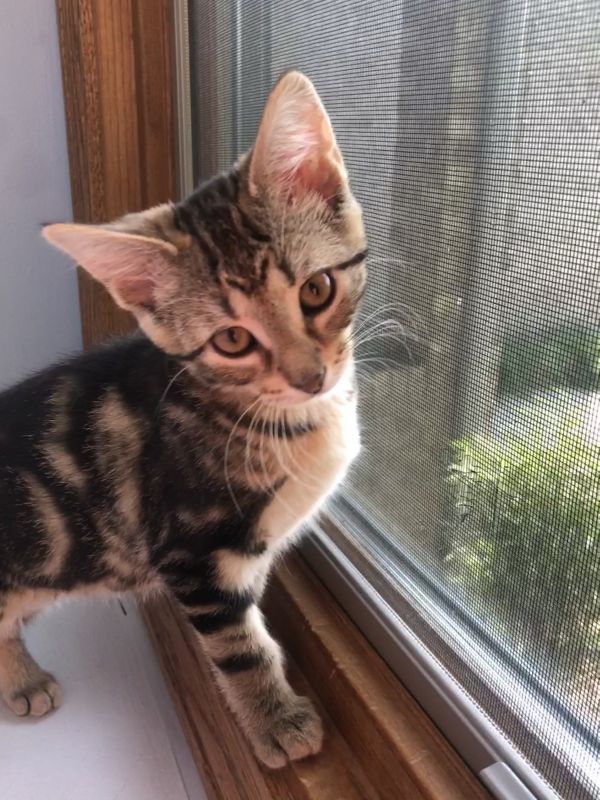 Name: Nebula
Species: Cat
Location: Naws Humane Society, 9981 W. 190th St., Suite A, Mokena, IL
Age, Size, Sex, Breed: Baby, Medium, Female, Domestic Short Hair
Description: "This darling little female kitten is Nebula! She was born in one of our wonderful foster homes and has been…" Learn more
---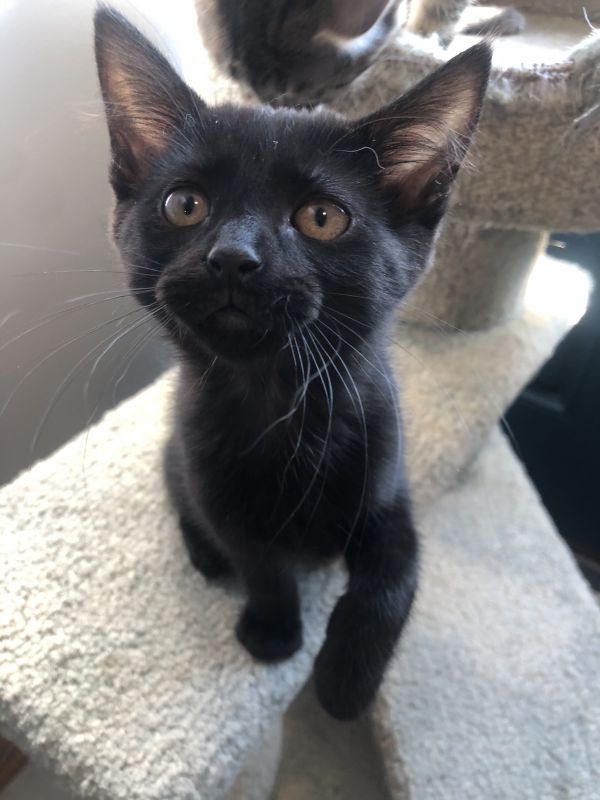 Name: Zeta
Species: Cat
Location: Naws Humane Society, 9981 W. 190th St., Suite A, Mokena, IL
Age, Size, Sex, Breed: Baby, Medium, Female, Domestic Short Hair
Description: "Introducing Zeta! She was born in one of our wonderful foster homes and has been lovingly cared for and socialized…" Learn more
---
Name: Darcie
Species: Dog
Location: Naws Humane Society, 9981 W. 190th St., Suite A, Mokena, IL
Age, Size, Sex, Breed: Adult, Medium, Female, Terrier
Description: "Introducing Darcie! She is an adorable young terrier mix that is ready to find her forever home. She is friendly…" Learn more
---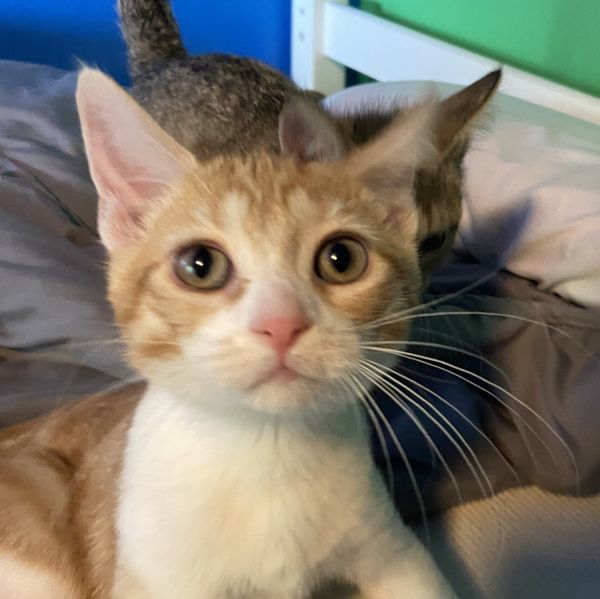 Name: Cheeto
Species: Cat
Location: Naws Humane Society, 9981 W. 190th St., Suite A, Mokena, IL
Age, Size, Sex, Breed: Baby, Medium, Male, Domestic Short Hair
Description: "Meet Cheeto! This darling little male kitten is looking for a loving forever home. Cheeto is currently living in one…" Learn more
---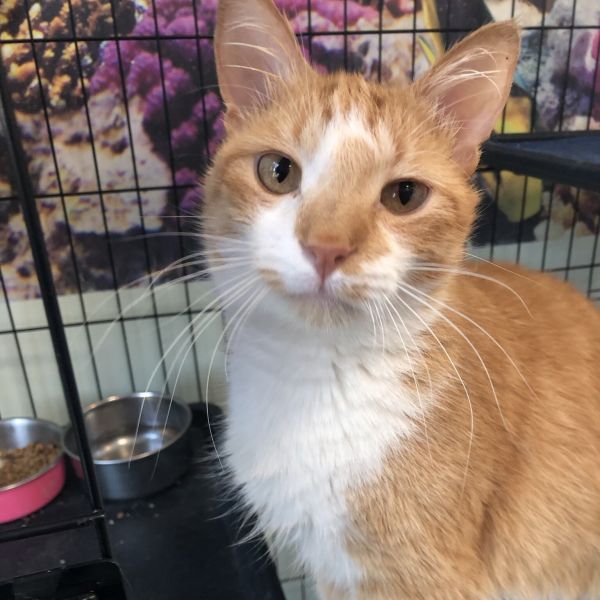 Name: Ducati
Species: Cat
Location: Naws Humane Society, 9981 W. 190th St., Suite A, Mokena, IL
Age, Size, Sex, Breed: Adult, Medium, Male, Domestic Short Hair
Description: "Meet Ducati! This young boy is simply adorable and has an amazing lovable personality. He is very friendly and outgoing…." Learn more
---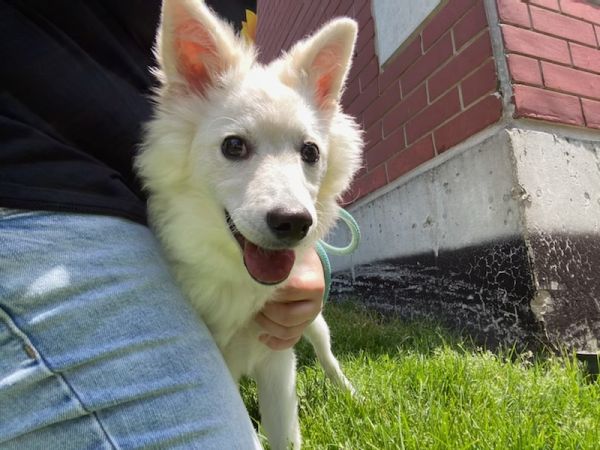 Name: Gidget
Species: Dog
Location: Naws Humane Society, 9981 W. 190th St., Suite A, Mokena, IL
Age, Size, Sex, Breed: Baby, Small, Female, American Eskimo Dog
Description: "Introducing Gidget! She is an adorable female puppy that is ready to meet her forever family. Gidget is energetic and…" Learn more
---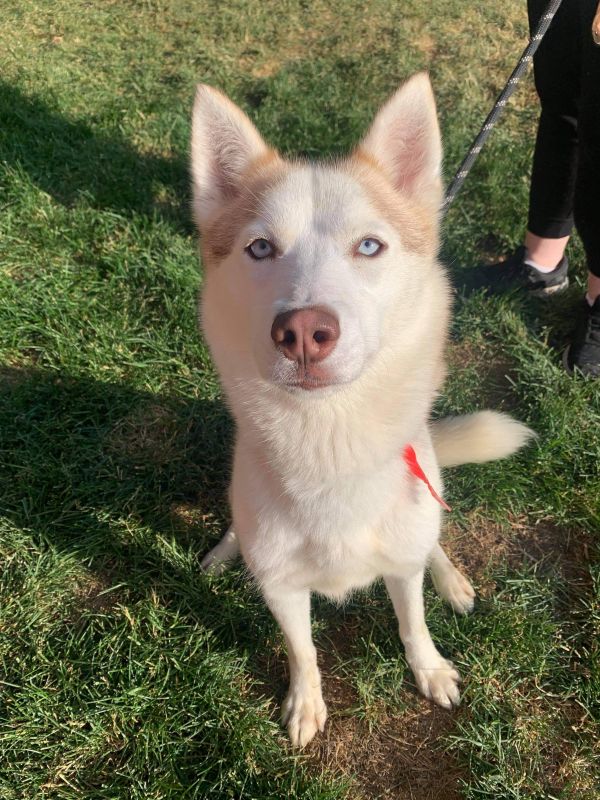 Name: Aspen
Species: Dog
Location: Naws Humane Society, 9981 W. 190th St., Suite A, Mokena, IL
Age, Size, Sex, Breed: Adult, Medium, Female, Husky
Description: "Introducing Aspen! She is a gorgeous 2 year old female husky that is looking for her forever home. Aspen needs…" Learn more
---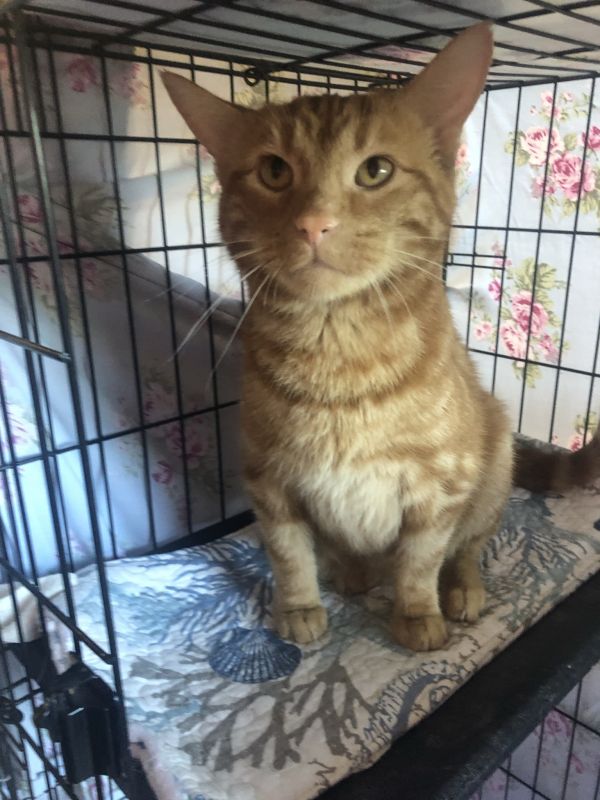 Name: O'Reilly
Species: Cat
Location: Naws Humane Society, 9981 W. 190th St., Suite A, Mokena, IL
Age, Size, Sex, Breed: Adult, Medium, Male, Domestic Short Hair
Description: "Meet O'Reilly! This gorgeous young male orange tabby was rescued from a local animal control and is now looking for…" Learn more
---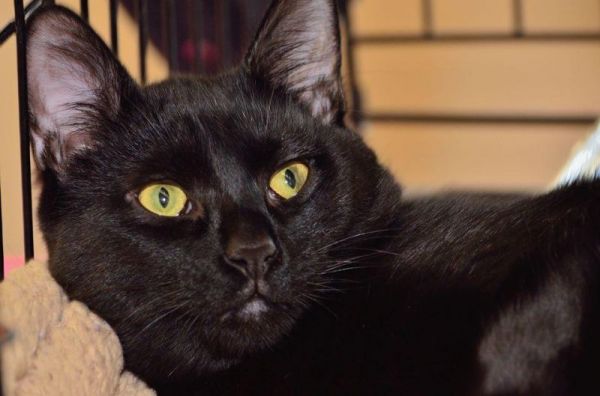 Name: Bijou
Species: Cat
Location: Azraels Place, Lyons, IL
Age, Size, Sex, Breed: Adult, Medium, Female, Bengal
Good With: Cats
Description: "Bijou is a cute and talkative girl. She loves to hang around and talk to you. And you wonder why…" Learn more
---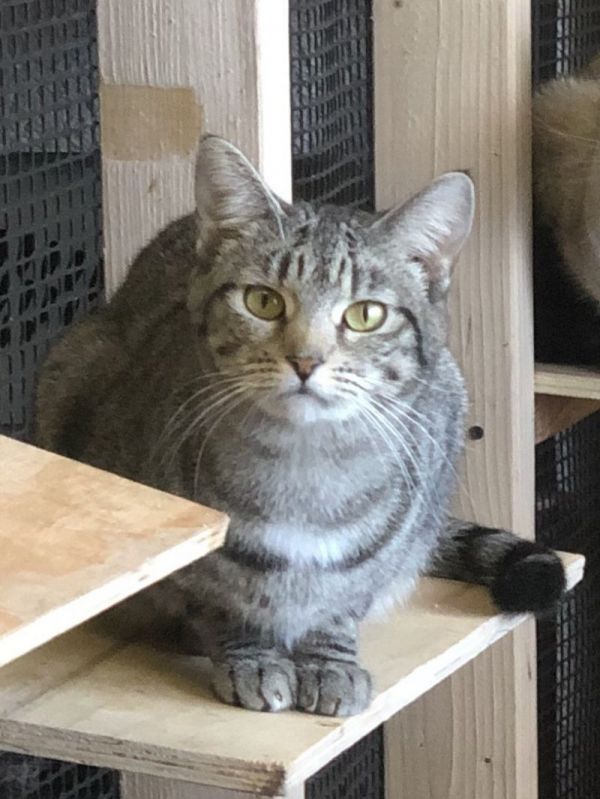 Name: Cindy
Species: Cat
Location: Azraels Place, Lyons, IL
Age, Size, Sex, Breed: Adult, Medium, Female, Bengal Abyssinian Mix
Good With: Cats
Description: "Cindy is a super cute elongated beauty. She loves high places and a cat tree is a must! She loves…" Learn more
---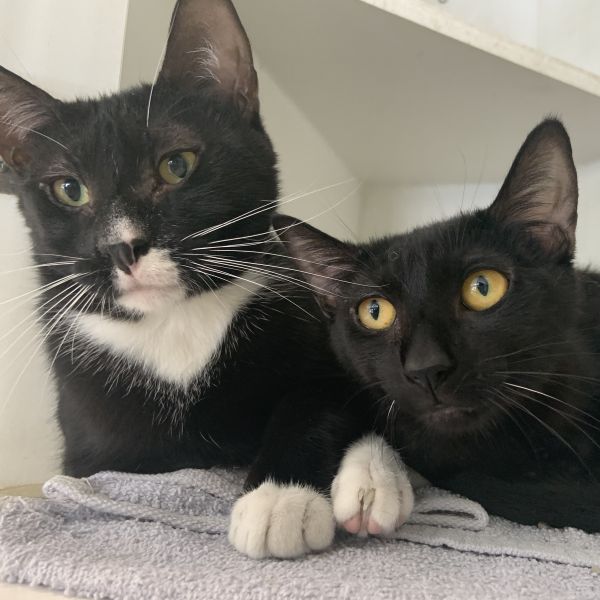 Name: Molly 1 & 2
Species: Cat
Location: Catnap From The Heart Inc, 1101 Beach Avenue, LaGrange Park, IL
Age, Size, Sex, Breed: Young, Medium, Female, Domestic Short Hair
Description: "*Can be adopted together or separately* Molly 1 & 2 are a shy but sweet brother/sister duo. They're very playful…" Learn more
---
Name: Adele
Species: Cat
Location: Catnap From The Heart Inc, 1101 Beach Avenue, LaGrange Park, IL
Age, Size, Sex, Breed: Senior, Medium, Female, Domestic Short Hair
Description: "Sweet Adele is more than ready for her forever home! She loves attention and ear scratches, and would love a…" Learn more
---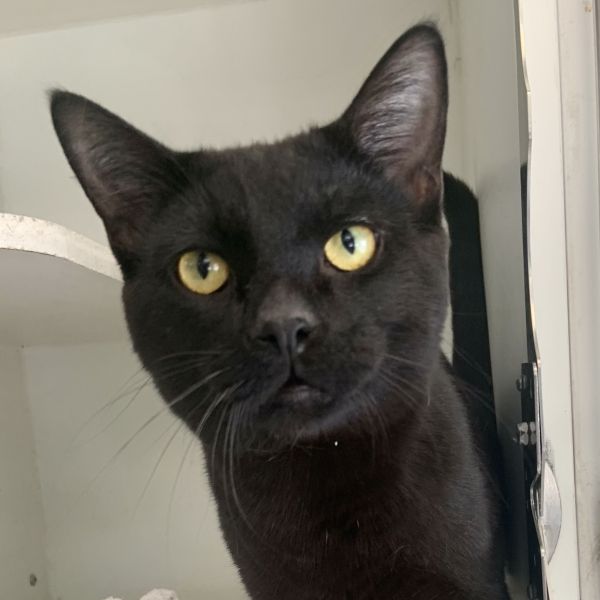 Name: Coffee
Species: Cat
Location: Catnap From The Heart Inc, 1101 Beach Avenue, LaGrange Park, IL
Age, Size, Sex, Breed: Young, Medium, Male, Domestic Short Hair
Description: "Stunning Coffee is aptly named- once you get to know him, you won't know what you did without him! He…" Learn more
---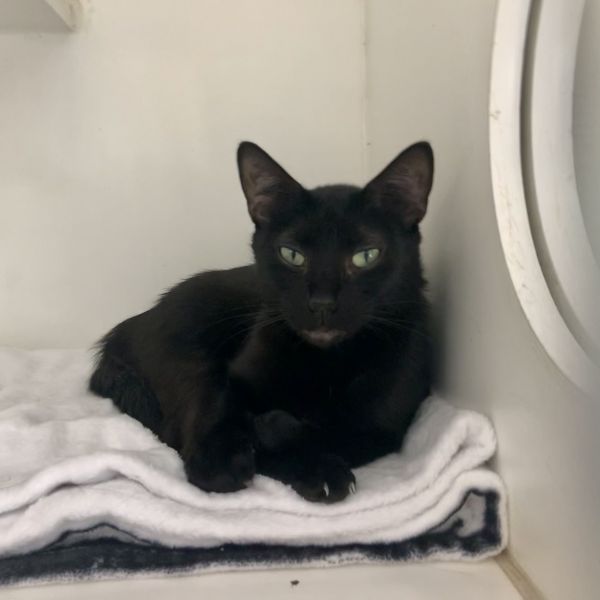 Name: Charolette
Species: Cat
Location: Catnap From The Heart Inc, 1101 Beach Avenue, LaGrange Park, IL
Age, Size, Sex, Breed: Adult, Small, Female, Domestic Short Hair
Description: "Charolette is a sweet and mellow girl who makes excellent biscuits. She will be a wonderful addition to a lucky…" Learn more
---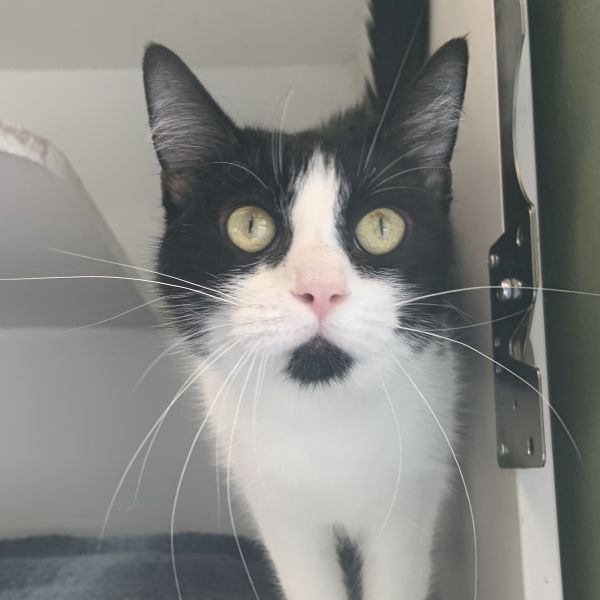 Name: LaGrange
Species: Cat
Location: Catnap From The Heart Inc, 1101 Beach Avenue, LaGrange Park, IL
Age, Size, Sex, Breed: Adult, Medium, Male, Domestic Short Hair
Description: "LaGrange is a sweet 5 year old boy who is looking for his forever home! He is mellow and affectionate,…" Learn more
---
Name: Felix
Species: Cat
Location: Catnap From The Heart Inc, 1101 Beach Avenue, LaGrange Park, IL
Age, Size, Sex, Breed: Senior, Medium, Male, Domestic Short Hair
Description: "Sweet Felix is a handsome tuxedo who adores people and can't wait for his forever home! He wants nothing more…" Learn more
---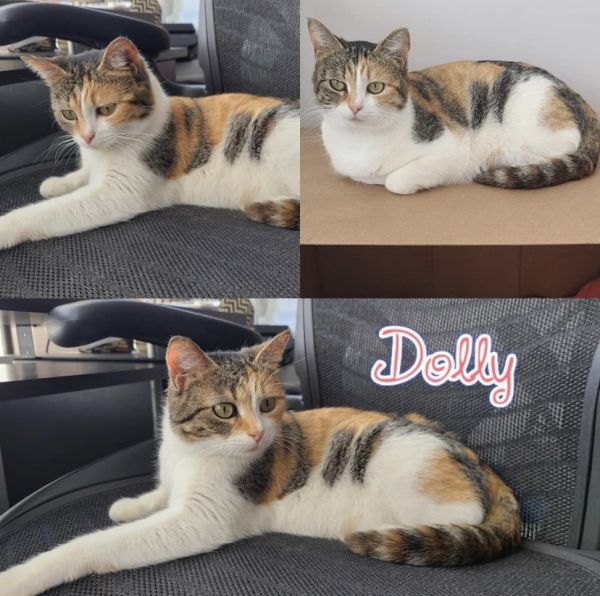 Name: Dolly
Species: Cat
Location: Catnap From The Heart Inc, 1101 Beach Avenue, LaGrange Park, IL
Age, Size, Sex, Breed: Young, Medium, Female, Domestic Short Hair
Good With: Kids and cats
Description: "Sweet and petite Dolly is more than ready for her forever home! This 2 year old girl is very friendly…" Learn more
---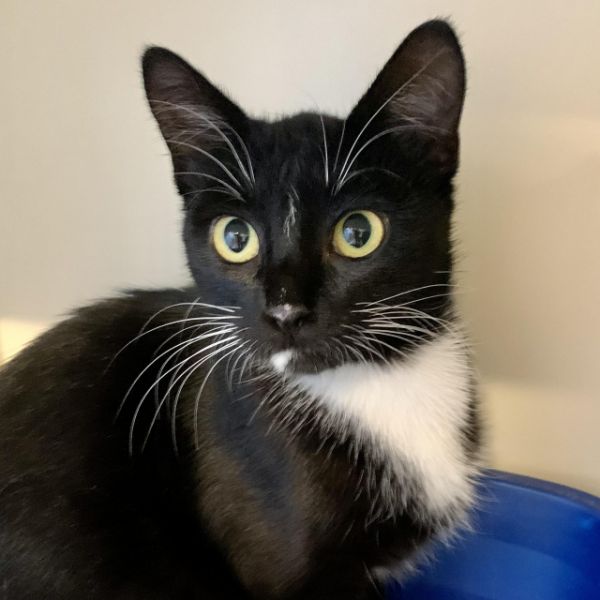 Name: Oreo
Species: Cat
Location: Hinsdale Humane Society, 21 Salt Creek Lane, Hinsdale, IL
Age, Size, Sex, Breed: Adult, Medium, Female, Domestic Short Hair
Good With: Kids
Description: "Please go to hinsdalehumanesociety.org for more information. Thank you!" Learn more
---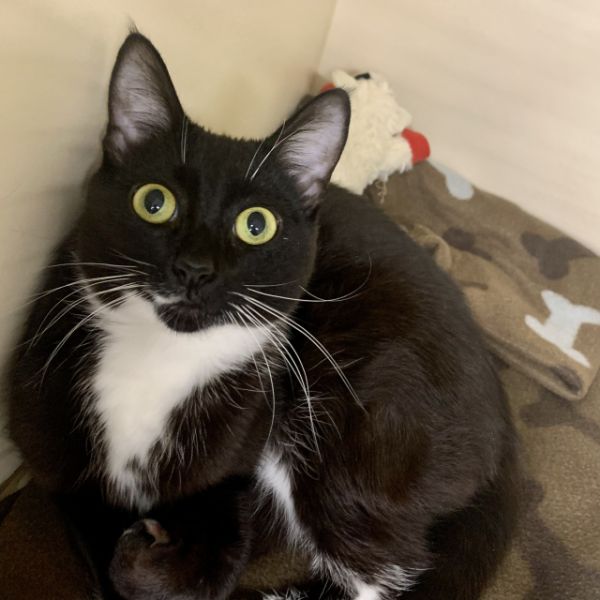 Name: Taz
Species: Cat
Location: Hinsdale Humane Society, 21 Salt Creek Lane, Hinsdale, IL
Age, Size, Sex, Breed: Young, Small, Female, Domestic Short Hair
Description: "Taz has whiskers for days! This goofy gal is playful and FUN to watch! She loves to play and self-entertain,…" Learn more
---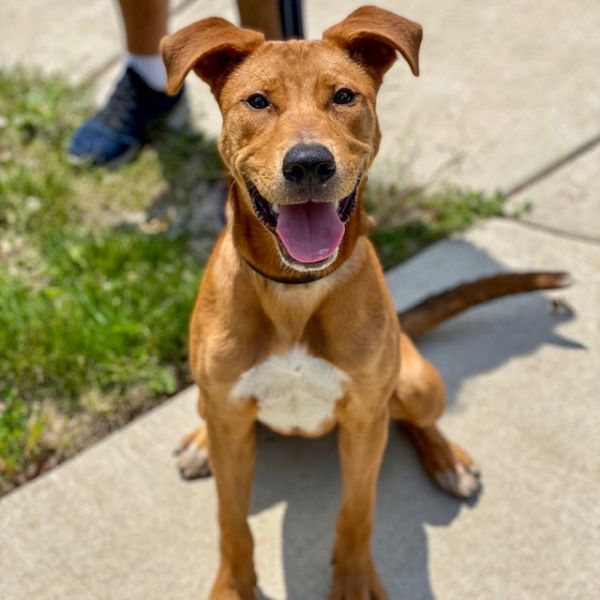 Name: Toby
Species: Dog
Location: Hinsdale Humane Society, 21 Salt Creek Lane, Hinsdale, IL
Age, Size, Sex, Breed: Young, Medium, Male, Mixed Breed
Description: "Likes: Zoomies, playing until he's sleepy, and Criminal Minds marathons on Netflix. Our sweet Toby is looking for a high…" Learn more
---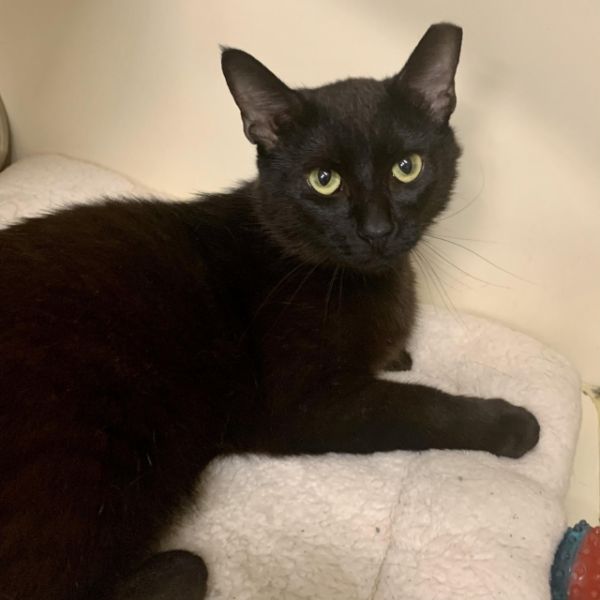 Name: Fred
Species: Cat
Location: Hinsdale Humane Society, 21 Salt Creek Lane, Hinsdale, IL
Age, Size, Sex, Breed: Young, Medium, Male, Domestic Short Hair
Description: "Please go to hinsdalehumanesociety.org for more information. Thank you!" Learn more
---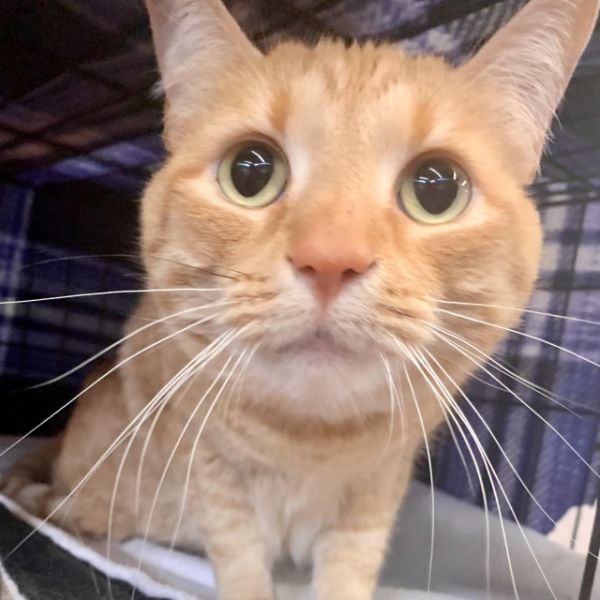 Name: Ava
Species: Cat
Location: Hinsdale Humane Society, 21 Salt Creek Lane, Hinsdale, IL
Age, Size, Sex, Breed: Adult, Medium, Female, Domestic Short Hair
Description: "Please go to hinsdalehumanesociety.org for more information. Thank you!" Learn more
---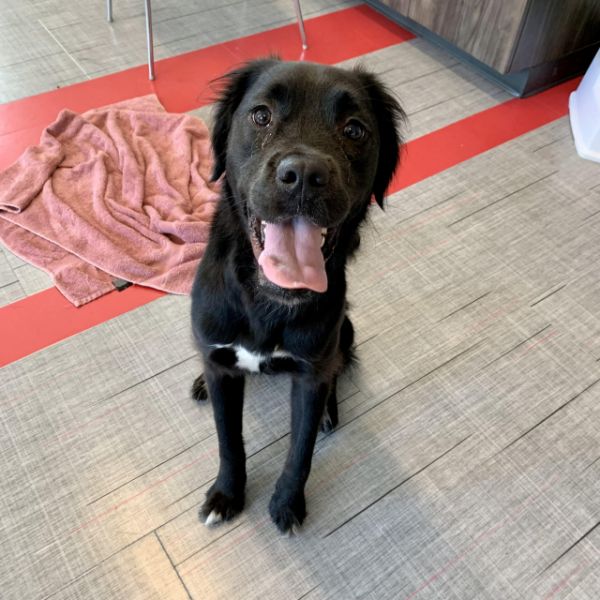 Name: Clark
Species: Dog
Location: Hinsdale Humane Society, 21 Salt Creek Lane, Hinsdale, IL
Age, Size, Sex, Breed: Adult, Medium, Male, Border Collie Retriever Mix
Description: "Please go to hinsdalehumanesociety.org for more information. Thank you!" Learn more
---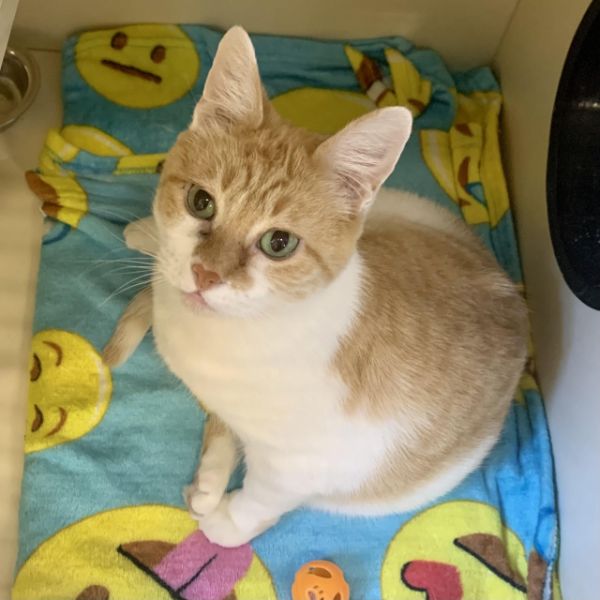 Name: Ginger
Species: Cat
Location: Hinsdale Humane Society, 21 Salt Creek Lane, Hinsdale, IL
Age, Size, Sex, Breed: Adult, Medium, Female, Domestic Short Hair
Description: "Please go to hinsdalehumanesociety.org for more information. Thank you!" Learn more
---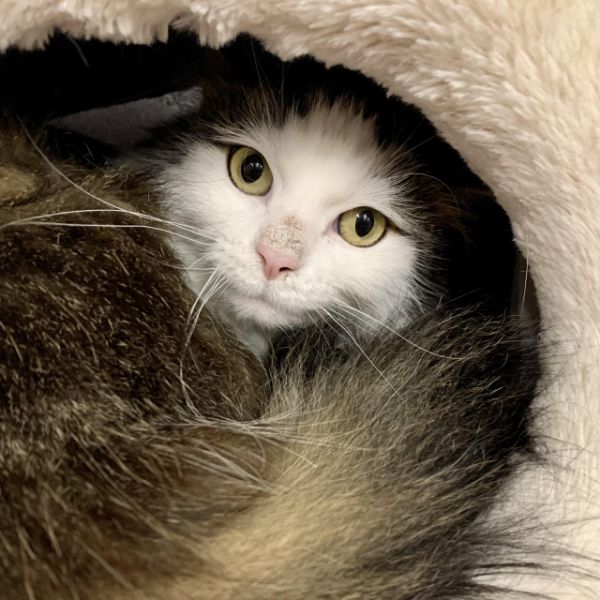 Name: Lucy
Species: Cat
Location: Hinsdale Humane Society, 21 Salt Creek Lane, Hinsdale, IL
Age, Size, Sex, Breed: Adult, Medium, Female, Domestic Medium Hair
Description: "Please go to hinsdalehumanesociety.org for more information. Thank you!" Learn more
---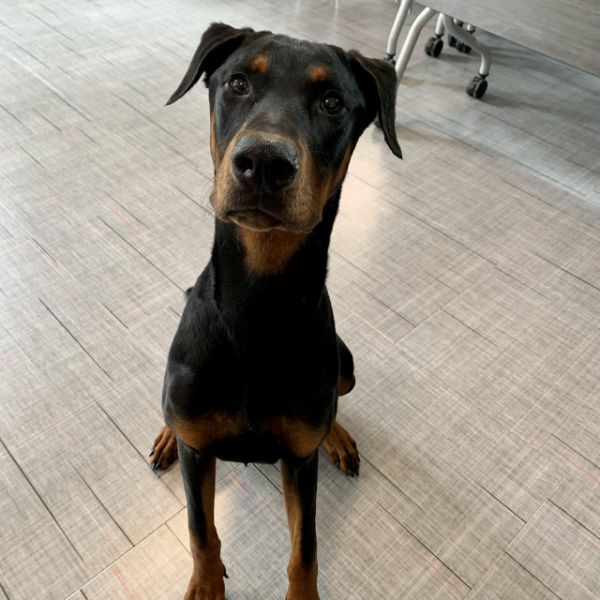 Name: Superman
Species: Dog
Location: Hinsdale Humane Society, 21 Salt Creek Lane, Hinsdale, IL
Age, Size, Sex, Breed: Adult, Large, Male, Doberman Pinscher
Description: "Please go to hinsdalehumanesociety.org for more information. Thank you!" Learn more
---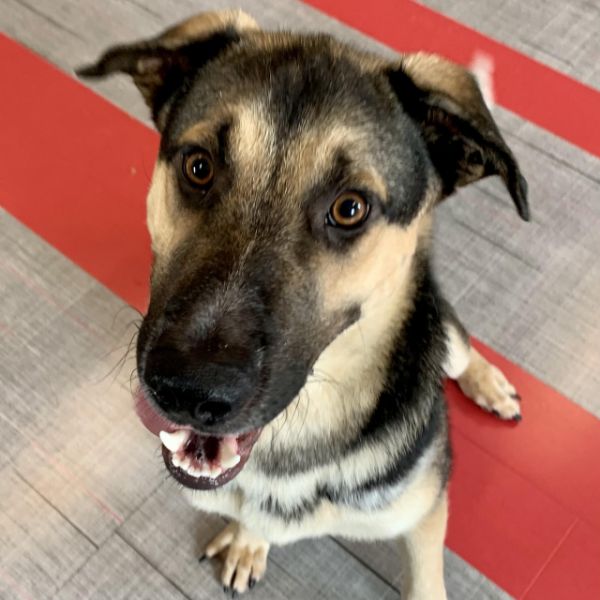 Name: Flyer
Species: Dog
Location: Hinsdale Humane Society, 21 Salt Creek Lane, Hinsdale, IL
Age, Size, Sex, Breed: Adult, Large, Male, German Shepherd Dog
Description: "Please go to hinsdalehumanesociety.org for more information. Thank you!" Learn more
---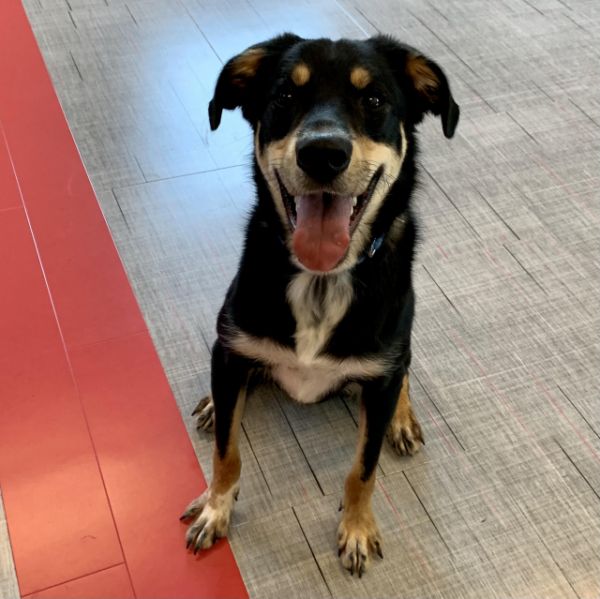 Name: Ranger
Species: Dog
Location: Hinsdale Humane Society, 21 Salt Creek Lane, Hinsdale, IL
Age, Size, Sex, Breed: Adult, Large, Male, Mixed Breed
Description: "Please go to hinsdalehumanesociety.org for more information. Thank you!" Learn more
---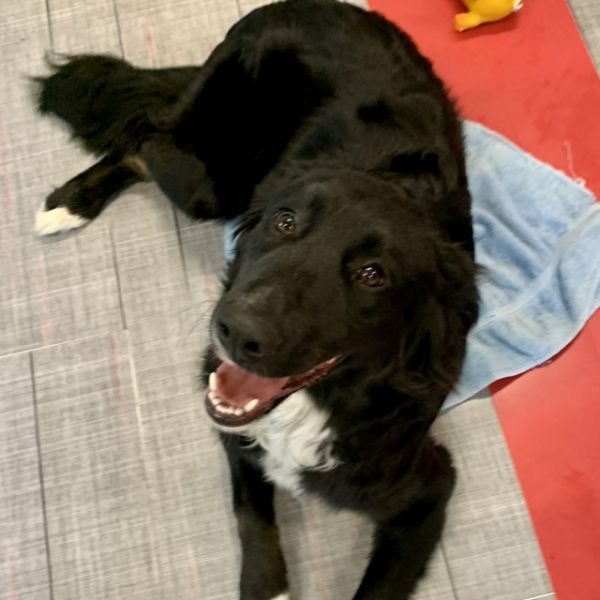 Name: Baby Ruth
Species: Dog
Location: Hinsdale Humane Society, 21 Salt Creek Lane, Hinsdale, IL
Age, Size, Sex, Breed: Young, Medium, Female, Retriever Husky Mix
Description: "Imagine coming home every night to a dog who just wants to cuddle and show you that she loves you!…" Learn more
---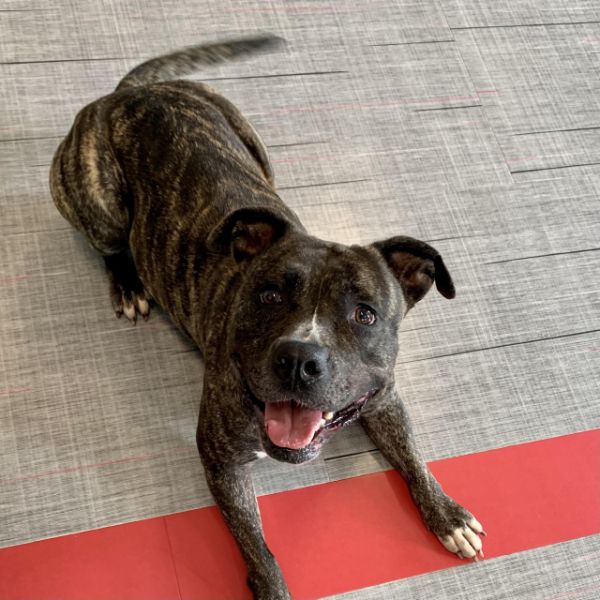 Name: Felicity
Species: Dog
Location: Hinsdale Humane Society, 21 Salt Creek Lane, Hinsdale, IL
Age, Size, Sex, Breed: Adult, Medium, Female, Pit Bull Terrier
Description: "Please go to hinsdalehumanesociety.org for more information. Thank you!" Learn more
---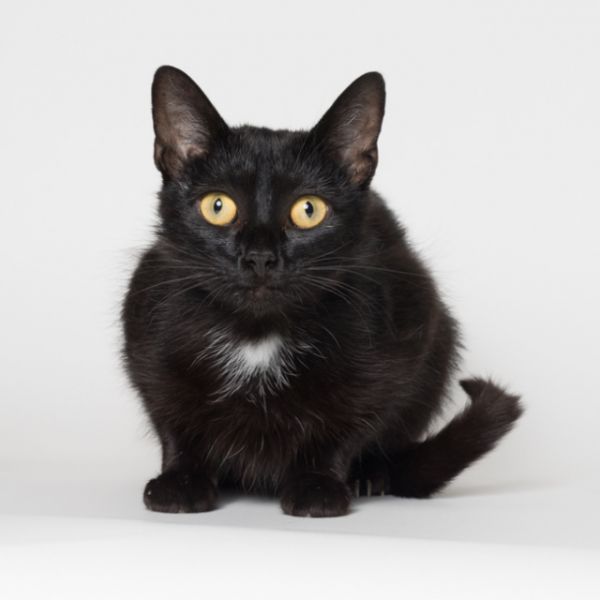 Name: Roadie
Species: Cat
Location: Hinsdale Humane Society, 21 Salt Creek Lane, Hinsdale, IL
Age, Size, Sex, Breed: Adult, Small, Female, Domestic Short Hair
Good With: Kids
Description: "Please go to hinsdalehumanesociety.org for more information. Thank you!" Learn more
---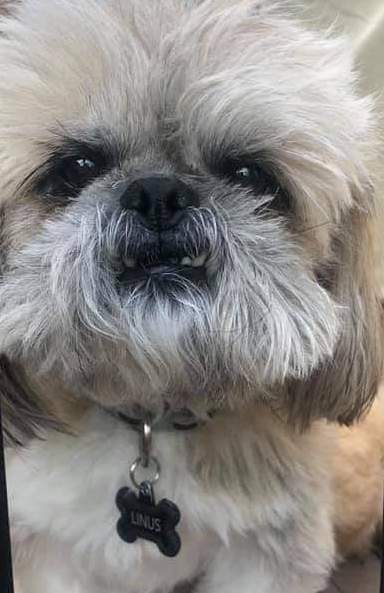 Name: Linus
Species: Dog
Location: Citizen Canine Senior Dog Rescue, LA GRANGE PARK, IL
Age, Size, Sex, Breed: Senior, Small, Male, Shih Tzu Pekingese Mix
Good With: Kids and dogs
Description: "Linus a is sweet, mellow, loving and loyal 9-year-old Shih Tzu. He adores people. He attaches very quickly and adapts…" Learn more
---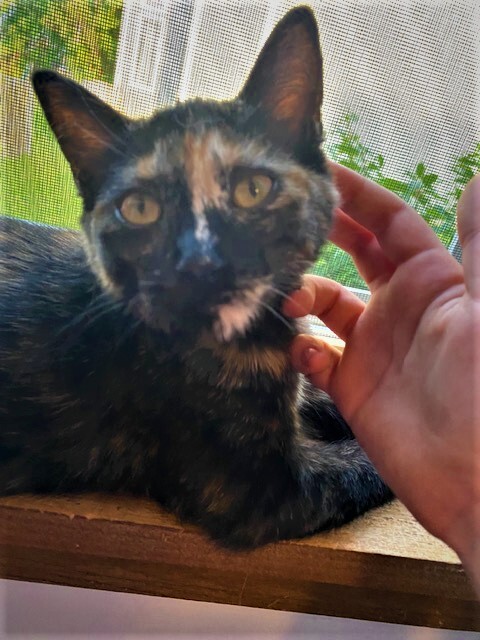 Name: Rosie
Species: Cat
Location: Feral Fixers Nfp, Bolingbrook, IL
Age, Size, Sex, Breed: Baby, Medium, Female, Tortoiseshell Domestic Short Hair Mix
Description: "Rosie is a beautiful multi-colored 12 wk old torti girl. She enjoys long naps in the sun, hunting play mice,…" Learn more
---